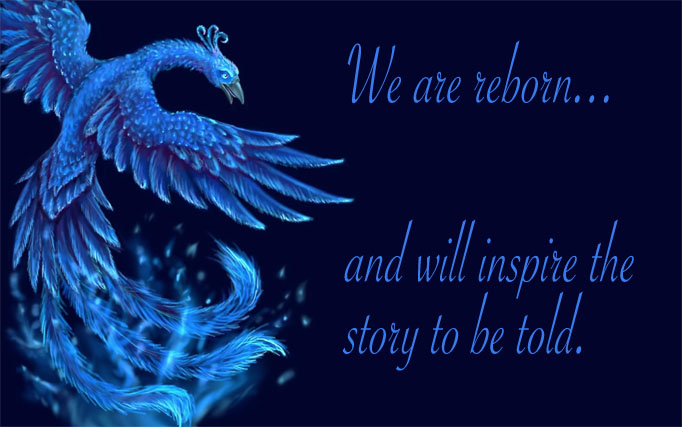 Our Story to Tell
Posted on
January 4, 2021
I do believe that on New Year's Eve there was a collective global sigh of relief – thank goodness THAT year has passed. It was a year of loss, fear, and turmoil. All across the world we grappled with ever-changing circumstances forcing us all to adjust how we function within society – how we work, how we interact, and how we live. It challenged us to pivot within our daily habits. We learned to adapt. We learned to adjust. We learned how to thrive. And though we have all felt and endured the loss, the heartache, the stress, and the frustration that this pandemic created, we have also experienced small blessings. Small, yet incredibly important . Those should be the blessings we hold on to – the special moments shared, and the memories that we created, within the darkest moments of 2020.
Family. Collectively we were forced to slow down. Life as we knew it simply stopped. There was all this time within our day that we had previously filled with work, school, obligations, deadlines, commitments, and engagements that took us out of our home and away from each other. Then the world stopped. And we had all this time … we filled it with stories, creative play, lightsaber battles, movie nights, games, puzzles, and daily family walks. We finally had the time to spend time together as a family and we made the most of it. We spent more time at camp – swimming, kayaking, resting – we spent more time outdoors. We ate all our meals together, and we laughed more, relaxed more, and pursued hobbies such as journalling, guitar, and art. It solidified the bonds we share as a family, and the moments we shared will live in my heart for the remainder of my life – those tender, truthful, and loving moments.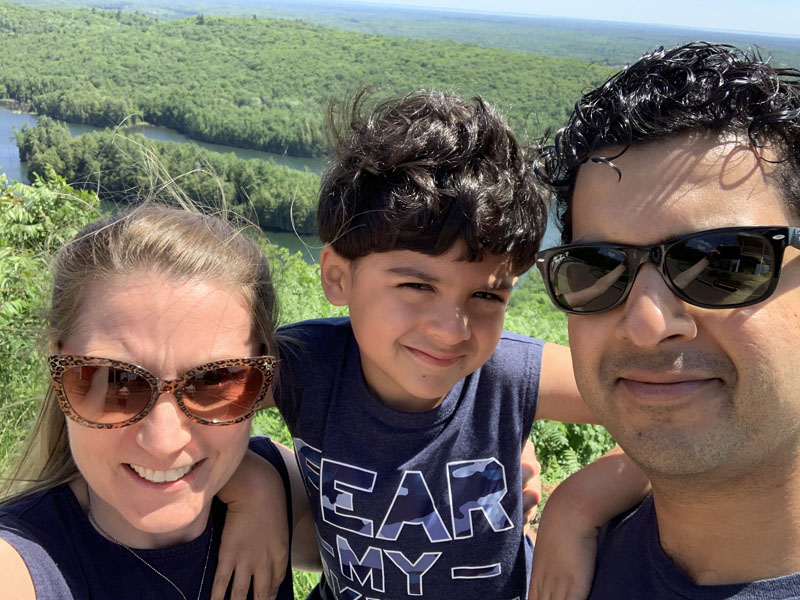 Art. It all started at the beginning of the lockdown with Lunch Doodles with Mo Willems, and when those sessions ended we began online art sessions with Rob Biddulph and his #drawwithrob series; and then I purchased an art instruction book How to Draw Star Wars for Liam to enjoy, since he loves the Star Wars franchise. Throughout the spring and into the summer months Liam and I would sit together, laugh together, and draw together. These art sessions are something we continue to partake in, at least once a week, and through this process Liam discovered a new talent within. I have proudly watched my son blossom as an artist and realize a new passion and new joy. And through art we created a visual memoir of our time as a family during the earlier days of the pandemic. We joined the Brooklyn Sketchbook Project and lovingly (as well as painstakingly) filled our little book with drawings and excerpts [from my blog] creating an intimate peek into our moments as a family and as individuals. It was a challenging project, but we did it together, and now our visual memoir resides on the shelves of the Brooklyn Art Library. Creative art has always been an important aspect of our lives, but the pandemic allowed us to expand upon our creativity and find new elements of art to explore, to share, and to develop. It continues to provide us with joy, purpose, and beautiful moments.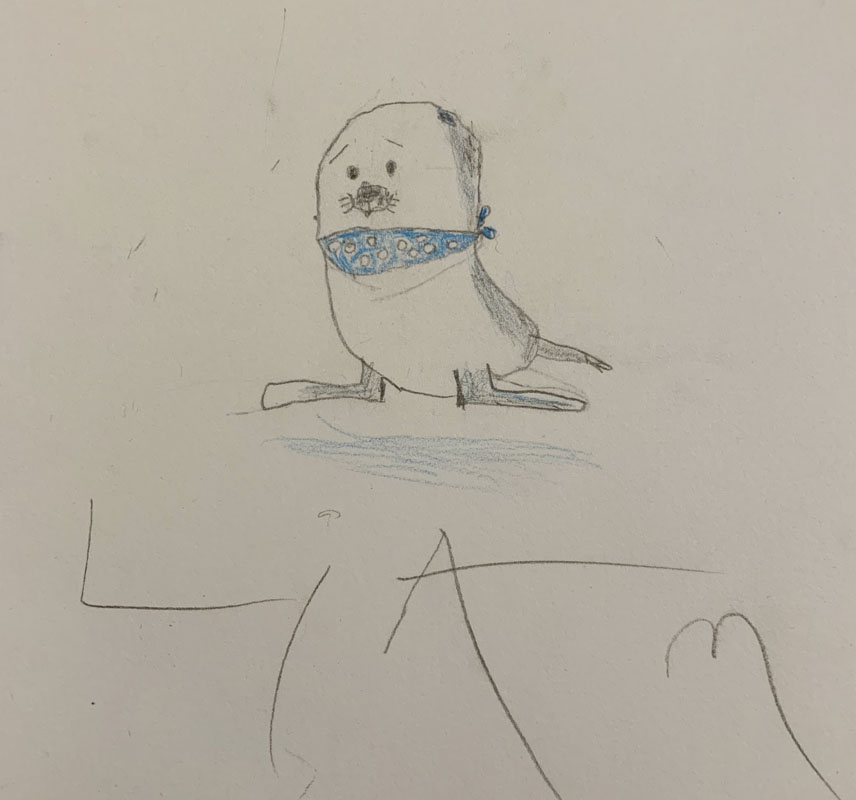 Film. Expanding upon the realization of developing our skills as artists, my husband had to find new ways to adapt as an actor. All auditions and voice overs had to be done from home. He had to invest in all of the equipment required to film, edit, and record for auditions and voice overs. It was a learning process for him – figuring out the skill of lighting, camera angles, editing film, and editing voice recordings. For me? It gave me a chance to brush up on my own skills as an actor and read opposite him. Even our little Liam ventured into the realms of film making. He joined a virtual film camp in the summer and again over the holidays, and created four short stop motion movies of his own. It was a fascinating process that required great focus, vision, storytelling, implementation, and skill. He conceptualized the story, created the script, and drew the storyboard art; with assistance he built the sets and organized the props and characters (figurines). I worked with him, assisting with the iStop and iMovie programs. Together we learned how to create and edit the stop motion films. It was such fun to assist him, and a moment of great pride in his accomplishments. I am in awe of his sheer talent – his visionary and expansive storytelling – at this young and impressionable age.
Mandalorian. The Big Rescue. Film by Liam Shetty
Technology. Over a century ago, when the Spanish flu pandemic swept across the world, families were separated without hope or ability to connect. They faced the same fear, loss, heartache, and hardship that we have during the COVID-19 pandemic. The difference is that we live in a technologically-advanced society. We have been able to connect with our loved ones over a variety of platforms. We can email, message, and even video chat. Although physically separated, we have not been kept apart. How we connect may have changed – playdates became virtual dates, drinks with friends became a video chat from home with drinks in hand – but connecting has been key. My friendships have blossomed despite the pandemic, and we have worked harder – collectively – to ensure we nurture and maintain those relationships important to us. Technology has also allowed us to continue with our classes – whether school, dance, or fitness – we have been able to use technology to continue our pursuits. My son (and I) follow the #drawwithrob sessions on YouTube; he takes Zoom jazz, and currently he is on a virtual learning platform [for school] now that we find ourselves back in a lockdown with all schools closed. We may have temporarily lost our ability to physically connect, however, we are still capable of connecting and that is what truly matters. I can still see my parents' faces when I talk with them, and I can share laughs and stories with my sister through iChat. It's instantaneous. For this, I am grateful.
The year 2020 will be in the history books of generations to come. But it will be our stories – those of us who lived it – that will inevitably shape the truth of what came to be. It is our personal stories, our gains, our losses, our triumphs, and our strifes that will live in the hearts of our children and our children's children.
In Ancient Greek folklore, a phoenix is born again. It obtains a new life by arising from the ashes of its predecessor. This, in many ways, symbolizes what we, as a society, have accomplished during this pandemic. We have risen from the ashes of our old life to live a new. We are reborn, and will inspire the story to be told.
Our Story to Tell. Published by Crystal Joy Hall
Mandalorian – The Big Rescue. Film by Liam Shetty