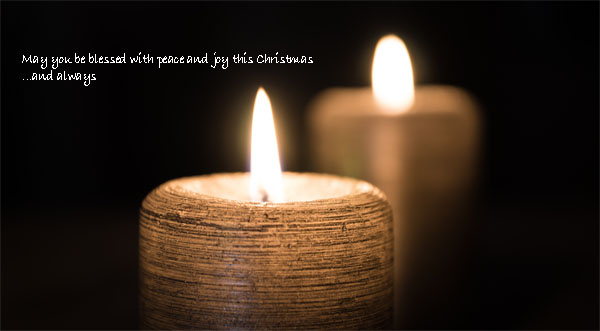 That Magical Christmas Spirit
Posted on
December 19, 2017
In my previous post Riding the Waves I touched on my overwhelming feelings of loneliness, and my personal struggle in finding that magical 'Christmas Spirit'. Well, I have ridden the waves and am currently in a pool of calm and serenity. It is an unfamiliar feeling for me, and I'm very grateful to be experiencing this sense of peacefulness. I attribute it to allowing myself to take the emotional journey – to ride the wave – and trust in my personal ability and inner strength to come through it. I also attribute these peaceful feelings to plodding onward and going through the seasonal motions and taking part in holiday activities, because now, I feel alight with the Christmas Spirit.
So, for those of you who are struggling to find that magical Christmas Spirit, do not despair. There is still time to connect with the feeling that is Christmas. Take joy in some of these wondrous holiday activities; and if find yourself in a situation like mine, where you cannot afford a lot, be assured that these simple pleasures are simply free!
1. The Toronto Christmas Market. If you visit the Christmas Market during the week – Tuesday through to Friday afternoon – you can enter the market free of charge. Just by strolling down the snowy lanes, browsing through the shops and stalls, you immediately feel a sense of community and an air of festivity. Christmas lights adorn the buildings, and there is a large 'Countdown to Christmas' sign to add to the excitement of the impending day. Pause to admire the resplendent Christmas Tree; visit The Cabin by Campbell's; stop in to see Santa Claus; and take photo ops at The Heart of Christmas or – like my little Liam did – with the multi-coloured snowmen. A couple of hours spent at the market will spark a twinge of anticipation for Christmas eve/day. Go soon. The market closes December 23rd. 
2. The Toronto Eaton Centre & Windows at The Bay. Every year the Toronto Eaton Centre decks it's halls with beautiful holiday charm – including a tree that stands 100 feet tall, glittering in bright red and gold. It's magnificent to see. Stroll through each level, and allow yourself to succumb to the charm of the season. Then, bundle up and head outside to admire the Windows at The Bay. In keeping with their holiday tradition, The Bay adorns their windows with magnificent themed displays that sweep you up into a reminiscent feeling of those magical Christmas days. 
3. Allan Gardens Conservatory. Each year the conservatory is beautifully decorated with thousands of flowering plants, poinsettias, and seasonal topiary. The stunning holiday displays and exquisite foliage makes visiting the gardens feel as though you have stumbled into a fairy land. It's truly magical. And it's free. Don't forget to visit the turtles and the goldfish while there; and if you go on December 23rd you can stroll through the conservatory by the warmth and intimacy of candlelight. 
4. Kringlewood on Inglewood. Located just east of Mt. Pleasant Drive you will find the magical world of Kringlewood. Residents of Inglewood Drive come together to create a themed street lined with large inflatable Santa Claus', Christmas lights, and sparkling holiday displays. It's a 'Santa Wonderland' and my son absolutely loves it (as do I)! We drive through Kringlewood as often as we can, and thoroughly enjoy the festive atmosphere it bestows upon us. This is an amazing community of friends and neighbours working together to create joy for others. It's very touching. 
5. Candles. Candles. Candles. Dimming the lights, listening to Christmas music (I prefer the traditional Bing Crosby, Rat Pack, Frank Sinatra…), or watching a black and white Christmas film, with the candles flickering, tossing a soft warm glow across the room, makes me feel calm, rested, and centred. It also makes me feel cozy and warm. With just the candles burning (and perhaps the Christmas tree lights blazing) I feel alight with the Christmas Spirit; and I feel grateful for my life – for the people in my life. I feel happy. I reminisce. I smile.
It is a difficult season for so many individuals, for so many different reasons. And I know this. But this time of year also offers moments of peace, quiet calm, and beauty. If you stop – just for a moment – you'll glimpse it. And hopefully, you will find reasons to smile and to celebrate this life.
Remember that Christmas does not have to cost a lot of money. It's not about the money. It's about joy, peace, kindness, gratitude, and giving.
Wishing you and yours a wonderful, magical Christmas. If you don't celebrate Christmas, then I wish you peace, joy, and lovely blessings for the New Year.
That Magical Christmas Spirit. Published by Crystal Joy Hall