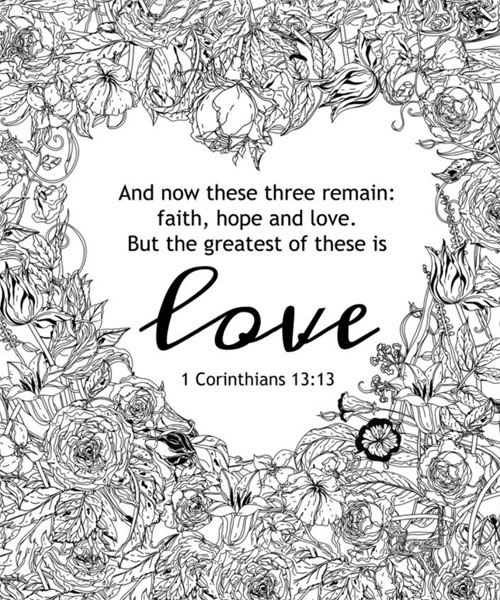 There is Love
Posted on
October 12, 2017
It is Breast Cancer Awareness Month. And though I have shared My Story, I feel the need to talk a little more about the repercussions of the disease. I need to express how this disease steals from a woman and steals from her family; and how it alters a person physically, mentally, and emotionally. I want to make aware that these changes are irrevocable. Life is not the same and never is after a breast cancer diagnosis.
On June 2nd, 2015 my life forever changed. I was thrown into a tumultuous journey of screenings, tests, and biopsies to determine a diagnosis. On June 24th, 2015 I lost my breast to cancer. My strength and mobility has since been compromised, and I tire quickly. I live in fear of reoccurrence, and I feel an overwhelming sense of guilt and shame when I get anxious or depressed because I am alive. I am breathing. I am here. I am present. The battle, once diagnosis, treatments, and surgeries are completed, is not over. The battle you now face post-treatment is emotional and psychological, which brings it's own set of challenges because these battles cannot be seen by others. To some, now that treatment is complete, you should be fine – rebounding quickly and back to your normal self. But what is your normal self? Nothing seems normal after breast cancer; and now there is all this emotional and psychological baggage resulting from the journey that you are carrying around… how and where do you unpack it all?
After being poked, prodded, sliced, stitched, medicated, and further examined you naturally curl into yourself. You naturally pull away and seek a safe place to hide from the reality of what is occurring to you and to your family. It's okay to do this. I did for the first 8 weeks post-surgery, but I began to drown. I couldn't get out of the dark place my thoughts were taking me. I couldn't function. I was paralyzed with fear and post-traumatic stress. And so I sought help. This is key. Women who are going through a breast cancer diagnosis pre-or-post surgery need support. They need comfort; they need a safe place to express their fears; they need empathy and compassion; and they need someone who can understand (and so too, do their family members). And this is where I feel gratitude for the many programs and social groups available to those who are battling this disease. Just to name a couple that aided me, there is Ellicsr, Wellspring, and ReThink Breast Cancer. If you are a stay-at-home mom caring for your child while taking this unexpected and unwelcome journey there is help available. Wellspring offers child-minding (must be pre-arranged) so that you may attend sessions and classes; Nanny Angel Network offers free, in-home childcare for mothers with cancer; and if you are a patient at Princess Margaret Cancer Centre (PMCC) as I was, there is The Magic Castle Daycare, where my own son attended. It was truly a magical place for both my child and myself; offering multiple levels of support and comfort, and allowing me the freedom to attend my appointments, all while providing a safe and nurturing environment for my son to explore and play. These programs are donor-sponsored, and I highly recommend taking advantage of them. They are present for the patient, the caregiver, and the family member; and I could not have successfully travelled this journey without the incredible, compassionate, and free assistance these programs provide. It made the difference for me. Where cancer was stripping aspects of my life away, these programs were nurturing me and my son, and allowing us – me – the time to heal.
Two years post-surgery, and I still draw upon the tools that provide me with support. I blog; I seek advice and/or counsel from my support group; I follow my exercise routine set out by my Kinesiologist; and I colour. Colouring, though not art therapy, is extremely therapeutic. It allows me to switch off my over-active mind and focus on the moment, and I have found that colouring aids in limbering the muscles of my arm and shoulder that were compromised from surgery. Also, colouring is something I can do with my son. It's a quiet activity that binds us together. It's little moments that mean so much. And, two years post-surgery, there is still support present for my family – most especially my child. Even now, as my 4yr-old son struggles with the post-traumatic stress of my disease, and the many abrupt changes that he has experienced as a result [in such a short span of time], my Social Worker at PMCC and Alketa at The Magic Castle Daycare are there for me to talk to, providing me with practical information, advice, and tips on how to help my son through this latter phase of the journey.
So life is never the same. The quality of life is different, and there is an ever-present fear of reoccurrence that subsides but never vanishes. There are battle scars – some visible and some which cannot be seen – but there is still life. And the awareness of that is what I want to place importance on. And so this disease will steal from a woman and from her family, and though the changes are irrevocable, it cannot steal love. There is kindness. There is compassion. There is empathy. There is support. But most importantly, there is love.
There is Love. Published by Crystal Joy Hall