There Will be Magic
Posted on
November 23, 2020
As the weather grows colder and as winter begins to present itself we find no refuge from the grey skies and bleak days. No theatre. No cinemas. No shopping [in malls or small retails stores]. No museums. No art galleries. No science centre. No aquarium. No farm. No libraries. No recreational sports. No gyms. No fitness classes. COVID-19 cases are on the rise, which means we are, once again, in lockdown.
The cherished activities enjoyed, leading up to the holidays, are cancelled. There will be no visits with Santa Claus. No Santa Claus Parade. No Christmas Market. No Christmas at the Gardens. No gatherings of friends or family. We are back to online shopping and virtual visitations. How then, do we create those magical moments of Christmas if many of the traditions we hold dear are stripped away?
Well, we must remember that this isn't the first time in our society that the holidays were interrupted by unforeseen global circumstances. Generations of the past lived through four years of uncertainty and great loss in WWI and six years of peril in WWII. Families were separated. Loved ones were lost. Homes were destroyed. Yet, through the grief, the restrictions, the rationing, the chaos, and the destruction they persevered and they pressed on. Our own war may not present itself in the same way. We are facing a biological war – a war against a virus the size of 9-12 nm – and unseen to the human eye. Yet it too, has caused panic, fear, grief, anger, and economic strain on a global scale. It has forced us all to alter how we live, how we communicate, and how we thrive. However, if generations from the past were able to find a way through great uncertainty and loss, then we can too.
The isolation may not be easy, but after living through the first round of lockdowns – even with pandemic fatigue – we know that collectively, we can make it through. We know what to expect. We know what is required. We know that we can still create special moments and perhaps begin simple new traditions. We know that we can thrive – and – we know there is a light to the end of this bleak tunnel. So what we need to do, is channel that resilience and perseverance from generations of the past and use that strength and courage to press on. We need to learn from them.
There will be magic.
There is a remarkable Christmas story that has always resonated with me. It happened in 1914 during the First World War. Both sides came to a Christmas truce. Fighting ceased. Guns were laid down. Soldiers crossed trenches to exchange seasonal greetings and, in some areas, soldiers from both sides ventured into no man's land to celebrate amongst each other. They exchanged food, souvenirs, and even sang Christmas carols. There was magic amidst the war – even if only at Christmas.
So at Christmas, I can make a choice. I can focus on what has been stripped away – or – I can press on and create moments equally special for my child. This is not the first time I have had to make a choice like this. In fact, as a cancer survivor this is my everyday living – I can choose to succumb to fear of reoccurrence – or – I can acknowledge the fear and move onward with living. There will always be challenges and unforeseen circumstances presented throughout life. That is what life is all about. It is our choice that defines those moments.
So how do we find the magic?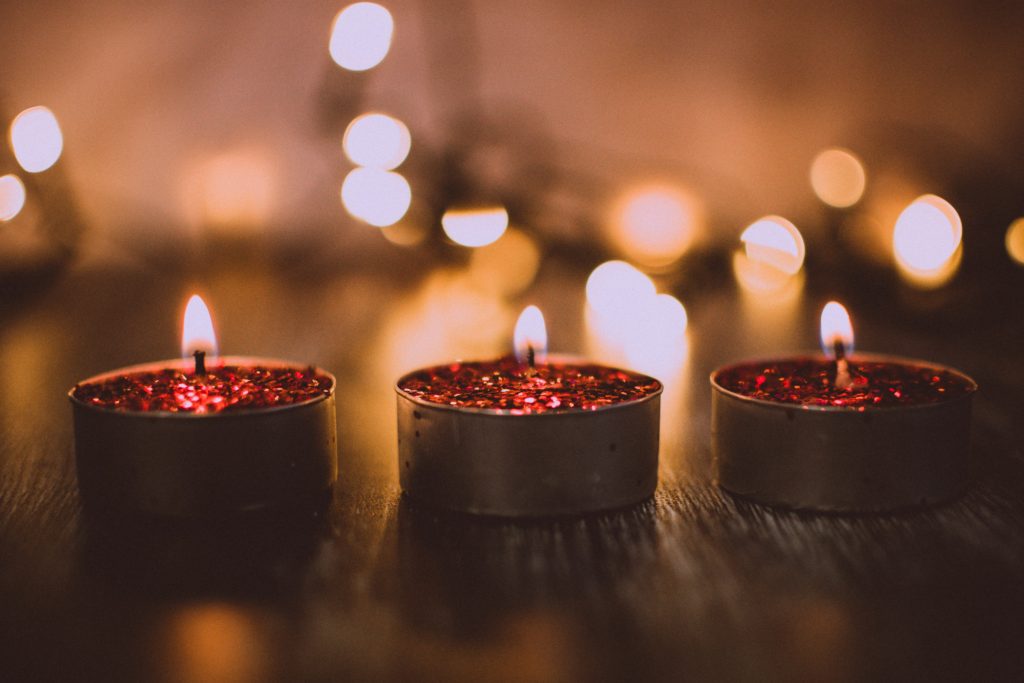 Create it. Think of simple activities that bring you joy. For us? We play games. We draw. We bake. We take walks outside. We play outside. To bring the magic of Christmas to our home, we collectively decided that – for the final three Sundays in November – we would slowly introduce Christmas through our decorations, candles, and Christmas lights – leading up to the moment we put up our Christmas tree. It gives us something to look forward to each weekend. It awakens that magical Christmas feeling, maintains a sense of normalcy, and allows us to connect as a family. Besides, isn't that what is truly important? We can focus on our losses (outings, activities, etc.), but by doing so we forget to celebrate the moments we currently have. We forget to fill them up with life's simple pleasures.
We can get through this. I know that we can. If we pull together and persevere we will be stronger, more resilient, and perhaps a little wiser too.
Create your special moments and find that magic within.
There Will be Magic. Published by Crystal Joy Hall
Featured Image: Elias Tigiser
Insert Image: Lisa Fotios