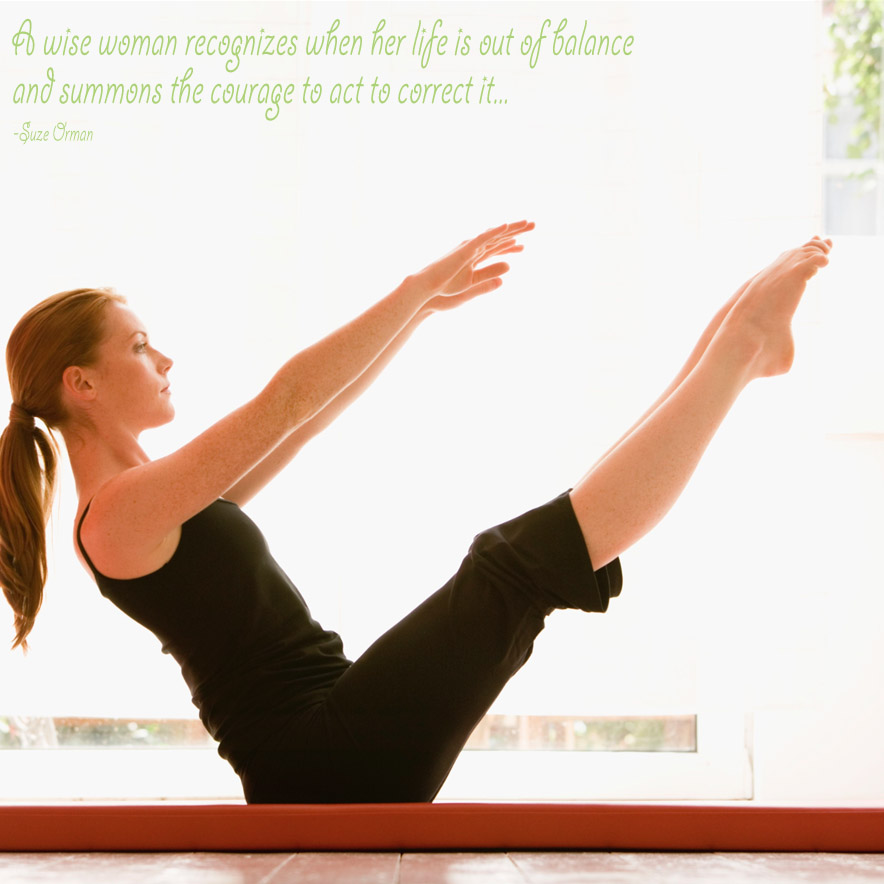 Finding Harmony
Posted on
January 30, 2021
My joy and love for dance was shelved in the autumn of 2019. I was back to working full days on Saturdays, and as a result it presented a conflict within my schedule. With a heavy heart I had to let go of my adult barre class. I spent those autumn months feeling restless and unbalanced. I was putting financial responsibility ahead of my emotional and physical needs, which are choices and demands that most of us have to make; however I was struggling to control my stress and anxiety. I felt unbalanced within my life. I was back to giving of myself without giving to myself. I knew this was an unhealthy path to traverse. It took many months to recognize that I needed to find an activity that offered me a harmonious, gentle, and all-around workout. I turned to pilates. I am thankful that I did.
If you recall, in my post The Healing Art of Dance I shared how Propel's adult barre class was an integral part of my healing process. I regained full range of motion and mobility in my shoulder, as well as endurance and strength. I experienced harmony and joy all while working within my limitations, gently pushing my boundaries. With pilates, I found a similar sense of harmony and well-being. The class I joined pre-pandemic, was essentially for individuals of a more senior age, which was inline with my own needs. I may not be of a senior age, but I am working within physical limitations just as many seniors do. The class was gentle, engaging, supportive, and strengthening. Then the pandemic reached Canada, and my pilates class was cancelled due to the lockdown. I did not want to stop my pilates journey. I tried several online as well as DVD classes; however the classes were challenging for me, demanding much from my upper body that I simply cannot deliver. I almost gave up until I found Trifecta Pilates on YouTube. I sampled it. I loved it! I subscribed.
Beth Sandlin of Trifecta Pilates is a cancer survivor/warrior, which is why I believe her approach to Pilates is unique. Her focus is on creating effective, challenging, and restorative Pilates mat workouts. She is positive, encouraging, and supportive. It translates through her videos. Each pilates class that she offers ranges in length, level, pace, and focus. There are over 250 pilate classes to choose from. I choose the exercises that average 20 minutes in length (they fit best within my busy mom schedule), and I prefer her gentle flow classes. The gentle flow pilates accommodates my ongoing [post-mastectomy] physical limitations, yet still provide an all-around workout, pushing me to brush upon my limitations with ease. At the end of each class I feel opened, aligned, and centred. My favourite pilates classes are: Easy Pilates Exercises for the Neck (opens up my neck/shoulder where I have struggled since my mastectomy); 20 Minute Pilates Class (gentle movements that wake my body up); Level 1 Pilates Mat Class (a focused mat workout); and Workout with Ease (effective 10-minute workout).
Often, after experiencing cancer and cancer treatments survivors/warriors have an unrealistic expectation of their workouts. I know that I did. I expected to rebound from my surgery. I did not. I am not the same – neither emotionally nor physically – and I've had to learn to work within my new limitations. I've had to learn patience with myself and within my journey. I had to find activities that not only supported but also worked within my new parameters – it was and is imperative to healing. I am grateful that dance and pilates have been my source of joy and physical rebirth.
In this time of uncertainty and pandemic fatigue, the need for balance has become greater. Working from home, schooling from home, extra-curricular activities from home … there needs to be a pause for reflection and self-care. For me? That pause is pilates. It has returned balance and harmony to my life. My Trifecta pilates class improves my overall mood as well as my state of being. I feel stronger. I feel calmer. I feel centred.
Most of all, I feel grateful.
Do you have an activity that provides you with balance and harmony in your life? If not, summon the courage from within to find it.
Finding Harmony. Published by Crystal Joy Hall