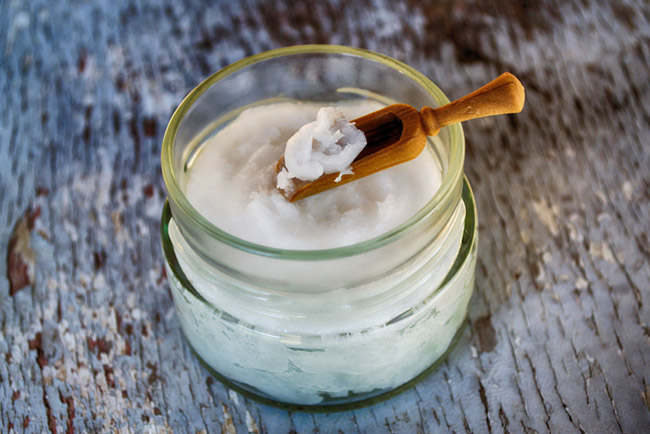 Calming the Skin I am In
Posted on
February 25, 2021
Okay Breast Cancer warriors, lets talk about the after effects, post-adjuvant therapy treatment.
I was on Tamoxifen for 5 years. I was fortunate to have minimal side effects – hot flashes, mood swings, sensitive skin, and fatigue being my greatest symptoms – but I was prepared for those. I was mentally prepared to experience many uncomfortable side effects in the 5 years of my treatment. I had lengthy discussions with my Medical Oncologist prior to starting adjuvant therapy. He readied me for what I could expect when on Tamoxifen – the changes and symptoms I may experience. I felt educated and nervous about the risks. But, I was fully prepared for the 5-year commitment to adjuvant therapy and how I might feel while on the drug. I was not, however, prepared for the after effects.
I wrapped up my adjuvant therapy in the fall of 2020. The morning of October 03rd I took my final dose of Tamoxifen. Should I laugh? Should I cry? The realization that my treatment was done – DONE – was overwhelming and it took time for me to process the significance of this milestone. I felt uneasy at the idea of celebrating during a globally sombre time, so instead I chose to quietly mark the occasion with a gift to myself. I purchased a locally-made bracelet adorned with delicate etchings of goldfinches (you can read about this milestone celebration in my post The Goldfinch). I wear it every day as a reminder to honour myself and the journey I have traversed. And I felt good – nervous – but good to be off the drug and to be embarking on a new chapter in this journey. Sure my body would go through some adjusting. In the weeks and months that have followed I have experienced rapid hair regrowth, muscle/joint aches, and irregular periods, but my skin – oh my poor skin – it has not weathered this new chapter well.
Now, it may be because I am at an age where peri-menopausal symptoms can arise, but I have noticed a change in my skin post-adjuvant therapy. It seems too coincidental to simply contribute these changes to peri-menopause, especially when the symptoms appeared within weeks after my treatment finished. My skin is extremely dry, tight, itchy, and prone to flare ups. I have always had sensitive skin, which was exasperated by Tamoxifen, but now it's gotten worse – especially my underarms, scalp, and face. It has been daunting trying to figure out which products to use that will protect, comfort, nourish, and calm my agitated skin. And, I wanted to find healthy, natural products for my skin. I prefer to avoid products that contain unnecessary and harmful ingredients. Oh! I also needed products that are budget-friendly, and preferably made in Canada (because I am proudly Canadian).
So ladies, if you are also experiencing concerns with your skin, I would like to share my findings with you. Please know that I am not a beauty expert, nor am I being paid to endorse any products listed below. I merely wish to share my findings in hopes that – if you are struggling with after effects [especially with your skin] as I have been – my recommendations may provide you with some relief as they have done for me. In my quest to resolve my skin issues, I focused on my three areas of greatest concern: underarms, scalp, and face.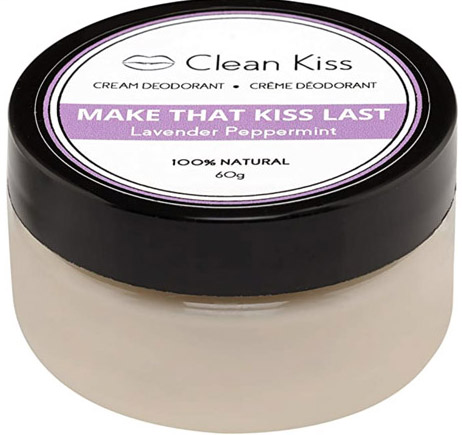 My first focus was finding a natural deodorant that would limit the frequency of painful red flare-ups occurring under my arms, would provide protection from odour, and would calm my irritated skin. I tried six different natural deodorants (roll-ons, sticks, and creams) before I found one by Clean Kiss: Make That Kiss Last cream deodorant. The ingredients are clean, baking soda is low on the ingredient list (often an irritant to sensitive skin), and it contains the essential oils of tea tree, lavender, rosemary, and peppermint. I purchased the original formula, which has worked wonders on my sensitive skin! No more painful flare-ups and rashes. I am not sure if this original formula is being discontinued as there is now a new formula with differing ingredients. But, for now, I will enjoy pain-free, odour-free underarms.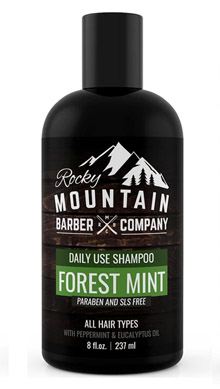 My second focus was finding a shampoo that would be delicate on my natural curls, yet calm my sensitive, itchy scalp. I tried a few sample shampoos but was left dissatisfied, as they either dried my curls out or provided little-to-no relief for my sensitive scalp. After more reading and research I decided to try Rocky Mountain Barber Company. Yes, it is advertised as a men's grooming company, however, their Forest Mint Daily Use Shampoo works beautifully on my natural curls and sensitive scalp. The shampoo contains eucalyptus oil, peppermint oil, and tea tree oil. It is also paraben, SLS and DEA-free. I am quite happy with this product – as are my curls and sensitive scalp.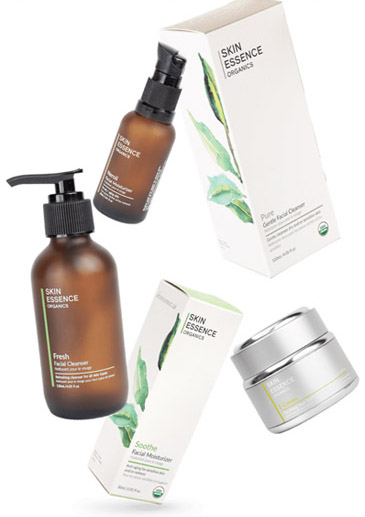 My third focus was finding a facial line (cleanser and moisturizers) that would improve the tone of my skin, as well as provide hydration, nourishment, and relief from dry, itchy blotches around my nose and chin. After finally garnering some success with a natural deodorant and a shampoo, both containing essential oils, I was drawn to the idea of using essential oils for my face. I have introduced the use of essential oils in other aspects of my daily life (as mentioned in my posts Stumbling in the Realm of Essential Oils, and Frankincense – King of Oils), but hadn't thought of applying them to my face. I wasn't about to create my own concoctions (I am not that brave) so I did some more reading and research into facial products. I decided to try Skin Essence Organics. It is a local, small-batch company that produces here in Ontario. They are Certified Organic, USDA Organic, EcoCert Organic Cosmetic, non-GMO, gluten free, vegan, and cruelty free. Amazing! Their products are made entirely from organic oils and extracts. And, they are reasonably priced! I decided to try the facial line. I chose the following products: Fresh Facial Cleanser, Rosehip Oil, Nourish Facial Moisturizer, and the Ocular Eye Serum. These products support aging skin, provide hydration, brightens, tones, and soothes skin, as well as maintains the skin's natural pH balance. I have been using this product line for 5 weeks, and I have noticed a huge improvement to my facial skin. It feels nourished and it looks healthy.
One person's self-care isn't necessarily another's—there is going to be a lot of individuality. — Gail Saltz, M.D.
So there you have it Ladies. After much trial and error with varying product samples, I landed on three that have provided me with relief from overly dry, irritated, and sensitive skin. I would love to know your opinions should you choose to try any of these products. Also, if you have discovered a wonderful body lotion that you would like to recommend, please do so in the comments. I am in search of a lotion that is light-weight, hydrating, free from harmful additives/ingredients, smells great, is budget-friendly, and is preferably made in Canada. My skin will love you for it!
Let's celebrate our individuality. Let's learn from each other. Let's support each other through the many phases of this journey. From one warrior to another. -xo
Calming the Skin I am In. Published by Crystal Joy Hall
Featured Image by Dana Tentis