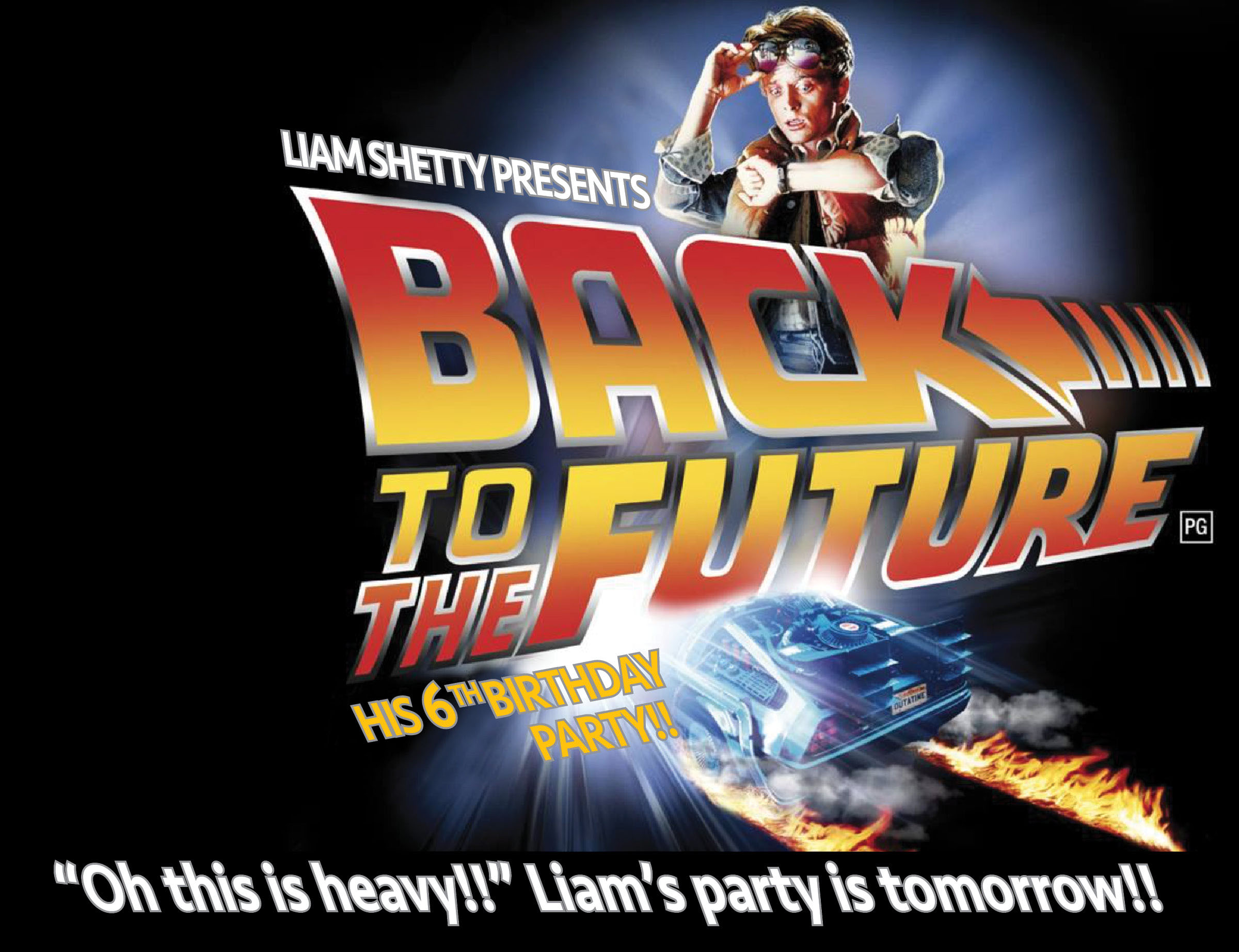 My Son's Love Affair with BTTF
Posted on
September 24, 2019
My son has always had obsessions with movies. His first was Disney's Cars. We watched it to the point that we could recite every single line of the movie. As annoying as it was to watch the same film almost daily, it was also kind of adorable. It made Liam SO happy – grinning from ear to ear, reciting lines, reenacting moments – so of course we encouraged his obsession. We hosted Disney's Cars themed birthdays (at 2yrs old and 4yrs old); gave him a lot of Disney Cars toys and books (as did our family and friends); took him to see Lightening McQueen when he toured the country in 2017; took him to the movie Cars 3 at the cinema; bought him a Cars backpack and matching lunch bag for JK; and my parents bought him a Lightening McQueen bed (which he still sleeps in)! Yes. Disney's Cars was HUGE in our house – it still is – alongside Hot Wheels, dominating most anything else. He simply loves cars.
This love of cars prompted us to show him one of the best 80's trilogy – Back to the Future – featuring the coolest car ever. Liam watched the movie intently. Studying it and asking every question you can imagine that a 5 year old will ask. Do they still make DeLoreans? How can it fly? Will cars really do that in the future? BTTF replaced cartoons and became our regular TV programming (when screen time was allowed). He received a BTTF III Hot Wheels DeLorean as well as a BTTF Hot Wheels Biff Car with [plastic] removable manure. These are two Hot Wheels he plays with endlessly!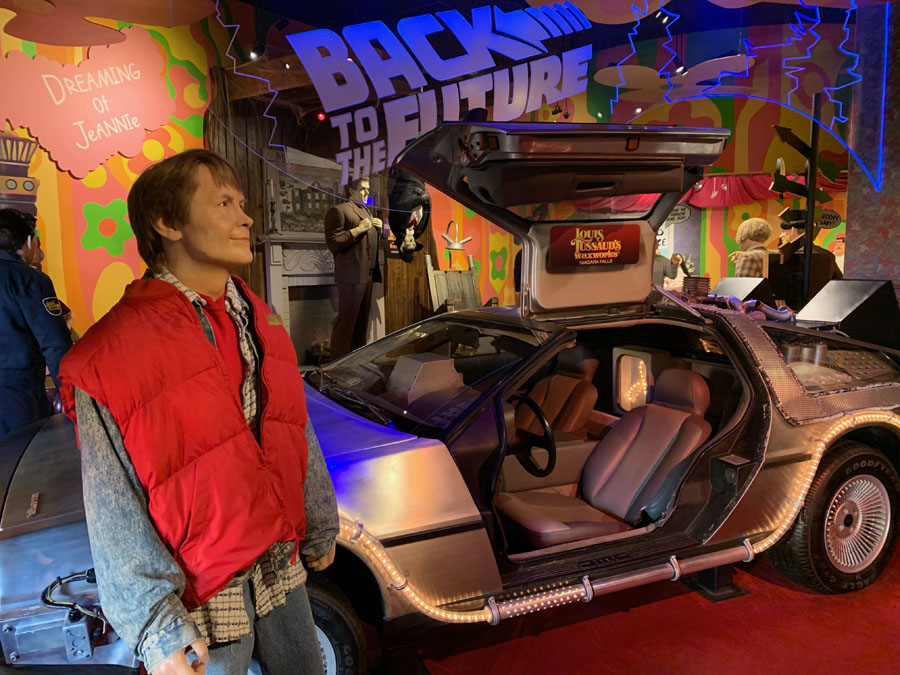 We nurtured this very fun obsession, and took him to see the DeLorean at the Louis Tussaud's Waxworks Museum in Niagara Falls. On display is a DeLorean that is fully decked out in BTTF hardware and it is interactive, meaning you can sit inside it and explore the interior, flux capacitor, and time circuit board. He was over the moon! Later in the summer months we took him to the Canadian Automotive Museum in Oshawa where there is a DeLorean on display (non-BTTF) as well as Lightening McQueen! Another success!! He was so excited to see both cars – all cars – that were on display at the museum that day. But the DeLorean solidified his love of BTTF.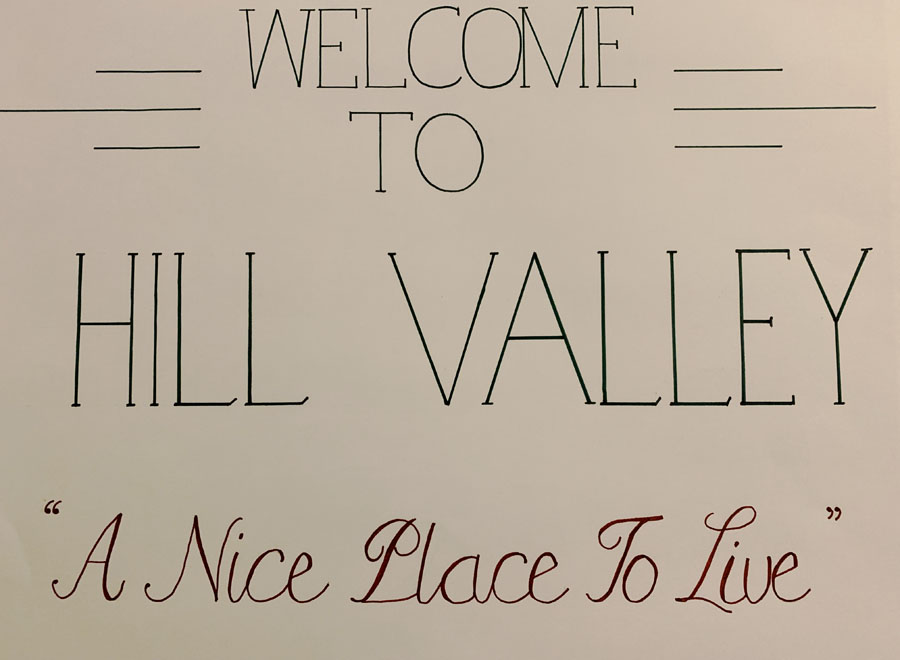 As his 6th birthday fast approached I came up with the idea of hosting a BTTF themed party. I designed the invitations; handmade the decorations (thank you Pinterest!); and we hired Erin's Cakes and Treats to make a BTTF birthday cake and sugar cookies. I even found an outfit similar to Marty McFly's for Liam to wear at his BTTF Birthday Party. It was a HUGE SUCCESS!! We played Pin the Clock on the Tower to settle the kids in; and pizza and cake were served in Cafe 80's. It was a most memorable and special occasion. The joy that Liam felt in that moment was captured in our hearts – forever.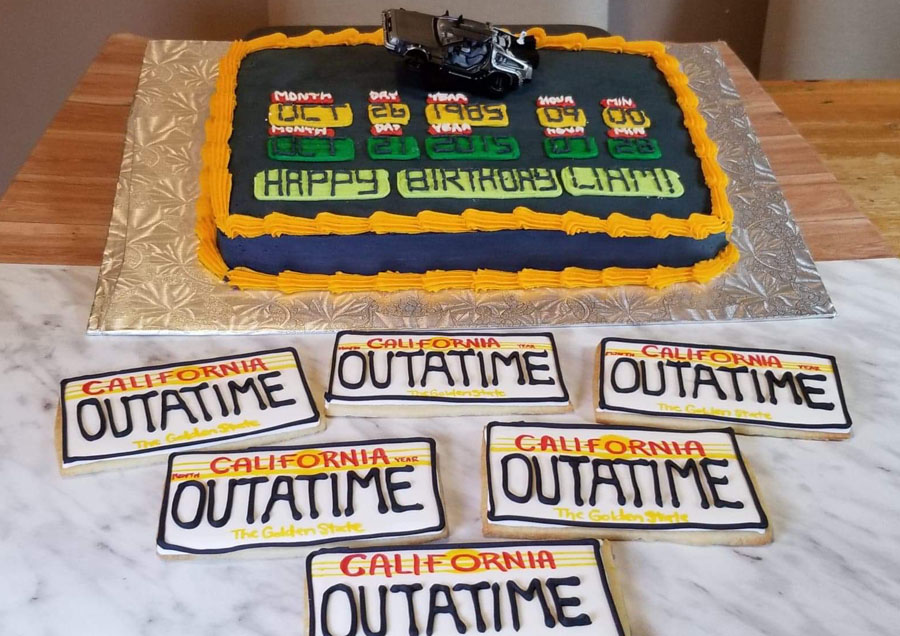 We do these things, as parents. We nurture our children's love of books, movies, music, sports. It makes us happy to see them so joyful. Liam's love of cars and love of films has vastly expanded his abilities in creative play; and it has led him into his love of performance and dance – especially dance. He started dance class two years ago because he wants to learn how to dance on car roofs (as they do in the musical number Another Day of Sun from the movie LaLa Land); and now he wants to dance just like MJ – a musical icon who's hit song Beat It rings out in the background of Cafe 80's [in BTTF II]. It is from hearing MJ's music in the film that peaked his curiosity for seeing the music video; which created a desire to dance like MJ; which landed him in a HipHop dance program in the summertime. Creative endeavours derived from childhood obsessions.
We never know where these childhood obsessions will lead our kids or the paths that they will travel. We just need to support them. And although their obsessions can sometimes feel burdensome and annoying – Must we watch that film again? Can we please read a different book? You've listened to that song for 45 minutes now, please turn it off! – truthfully they are inspiring! Our children are learning about themselves – their likes, their interests, their strengths – from these exposures, and they are pursuing who they are because of it. When something interesting grasps their attention and holds it, well that is a big moment. At this young age their attention span is limited. So, when Liam can remain focussed on one thing for a lengthy period of time, I then know his little mind is fast at work – studying, thinking, engaging, and learning – and that is pretty awesome. I'm going to support it; and I'm going to do what I can, as his Mom, to aid him in his endeavours.
Do I find my son's love affair with BTTF a little annoying? Yes, at times. But then, when I step back and observe him, I witness his innocent joy, his creativity, and his confidence shine through with each line he recites (from the movie), to the pictures he draws (from scenes from the movie), to the dance moves he performs (from MJ's Beat It, from the movie). Is that something I wish to stifle? Or is it something I wish to nurture?
I will choose nurture.
Our children are only young once. Just this once. So let them have their childhood obsessions. You never know what amazing achievements they may accomplish because of them.
My Son's Love Affair with BTTF. Published by Crystal Joy Hall