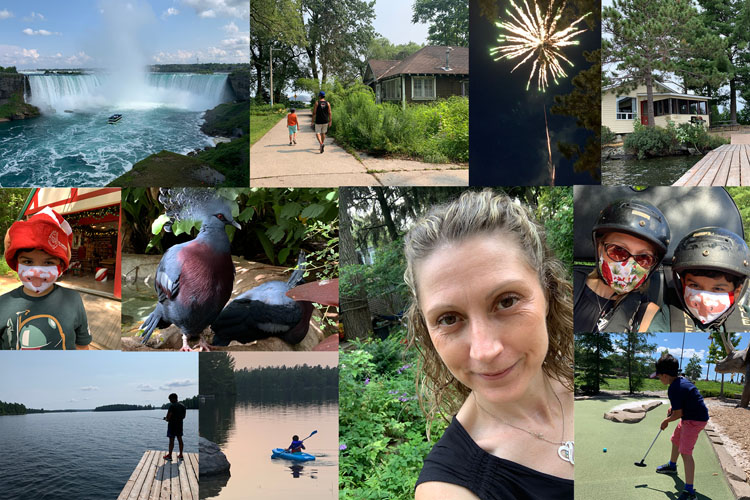 My Summer Adventures
Posted on
September 9, 2021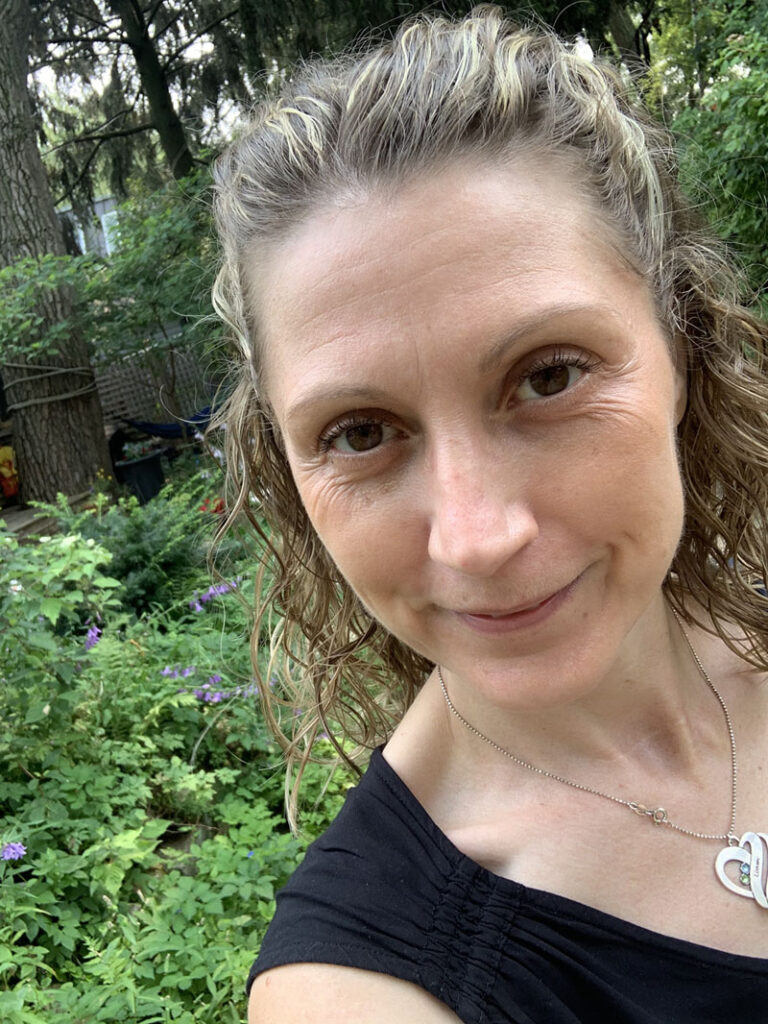 Why I was Missing in Action
As you all know (for those who follow me) I have been MIA this summer. Although I was actively enjoying posts from my two favourite bloggers Smelly Socks and Garden Peas and Laura's Books and Blogs, I didn't take the time to pen my own posts for my own blog! For shame!! Where have I been? Well, I have been having long-overdue mini-adventures all summer long. Between the outings, get-aways, working, running a household, and parenting, I simply didn't carve out time for writing. Truthfully, I needed a break from blogging. I needed to recharge. You see, I reside in a ridiculously large city in Canada that experienced a ridiculously long 7-month lockdown, with 5 of those months surviving my little one's virtual school. Yes, I live in TO. We were locked-down hard – no dining out, no movies, no theatres, no retail shopping, no haircuts, no gatherings outside of your household, no gyms, no studios, nothing – nada – ZILCH!!!! So basically, just as the rest of the world was slowly waking up, we remained under lock and key. It felt like a form of jail time. For my mental health, physical health, and emotional well-being I needed OUT!! I needed to explore and feel alive again, have experiences outside of my home, and have mini-adventures with my family.
JULY
As soon as school ended for our little one we were GONE!! We were on our way to see my sister, nephews/cousins, and brother-in-law, all of whom we had not seen since January 01, 2020. I went 18 very long months without seeing my sister. It was the longest we had ever been apart and my heart was breaking. There were innumerable hugs, laughter, tears, and chatter. Cousins reunited, brother-in-laws reunited, sisters finally together again. It was a very quick visit – 42 hours – but it was the BEST visit we had ever enjoyed with them. We swam, we talked, we barbecued, we sat around a bonfire and reminisced, we celebrated my nephew's birthday, we watched a movie, we drank, we laughed, we hugged. It was difficult to leave after being apart for such a long time, but we knew we'd be back in 5 short weeks, so it made going easier to bear.
The month of July was hectic. Between my work schedule and that of my husband's we still somehow managed to keep our little one busy. We took trips to the local parks and playgrounds, enjoyed family bike rides on the weekends, visited our favourite inner-city farm, and spent a day on the islands. The islands did not disappoint – an outing we had greatly missed during the COVID-19 lockdown. Riding the ferry out the the islands had us feeling giddy and cheered. We spent a wonderful day away from the mainland. We visited the quirky and quaint houses on Ward's Island, strolled the boardwalk, dined at The Riviera Cafe, took pictures off the pier, and got lost in the William Meany Maze. The weather was lovely, the crowds were minimal, and the day was simply perfect.
July kept us hopping – work had ramped up, camp was in full-swing, but summer with no lockdown was a glorious thing!!
AUGUST / LABOUR DAY
This was the month that offered the most, and the summer month I had been looking forward to. It was the month of revisiting and reconnecting with nature, with family, and with favourite destinations.
We surprised our little one with a mini-vacation to Niagara-on-the-Lake and Niagara Falls. We timed it perfectly! COVID-19 cases were low, land borders had not yet reopened, and masks remained mandatory. We felt safe travelling, staying at the hotel, and enjoying sights. We included favourite restaurants – The Irish Harp Pub for a delicious lunch, The Flyer Saucer for that to-die-for breakfast, and Avondale Dairy Bar for our favourite ice cream. We enjoyed walks in Niagara-on-the-Lake, strolling along Queen Street visiting a few of the shops, and along the waterfront to watch the sailboats and spot the faint outline of our city across the lake. Niagara Falls was the destination to be!! Our little one took us walking everywhere: past the Skylon Tower, along the Niagara Parkway and escarpment to view the American Falls and the Horseshoe Falls; Table Rock, Clifton Hill, and through the parks. We were busy, moving, seeing, and exploring. We chose activities that kept us feeling safe: a ride on the incline railway, go-karting on the Niagara Speedway, and mini putt at the Dinosaur Adventure Golf. We picnicked in our room for dinner to avoid the busy restaurants, and we stayed up late to watch the falls light up. The view from our room was magnificent, allowing us to see all our favourite sights. It had been 2 years since visiting and it was wonderful to be back.
The weekend just after the Civic Holiday afforded us another quick and wonderful visit to my sister's and her family. It was just as lovely as the first, filled with fun activities. Kids played neighbourhood manhunt, swam, had some water park and playground fun, and even enjoyed a baseball game and a visit with Papa! It was lovely, yet this time it was harder to leave. There were many tears upon departure.
We kept our little one's spirits up by enrolling him in another week-long fun camp, and continuing with our mini-adventures. On the following weekend we packed him into the car and travelled to Bracebridge to Santa's Village. We have taken our little one every year since he was 2 years of age. We missed out on the fun last summer because of the pandemic, so this summer we were ready and excited to go (our little one feeling somewhat nervous to see Santa Claus again). Thoroughly impressed with the precautions taken at the park, we felt safe enjoying a full day of amusement rides, go karts, mini putt, water park, and of course, two visits with Santa Claus! We shared in many laughs, conversations, feelings of anticipation, and unbridled joy. It was a wonderful family outing and memorable adventure.
Not done yet, we spent the following week organizing and packing for our annual trip to Wajashk Cottages. We left our boisterous and busy city on the Friday morning hunkered down for the 6 hour drive north to our retreat on the French River. It was a long and exhausting drive. Our nerves frayed, our tempers short. Yet, within an hour of our arrival all our troubles seemed to dissolve. We were in our swimsuits, on the beach, by the water, enjoying the warmth of the late-afternoon sun. We were at camp. This place, Wajashk Cottages, is my happy place. It is not fancy, but it is comfortable.The rustic charm of the camp grounds, cottage, and river's edge reconnects me to the beauty and serenity of nature. There are no distractions – no television, internet, or telephones. Wajashk Cottages forces you to quietly disconnect from the demands of technology and reconnect to the serenity of nature – to self. Each morning we would wake to the sun rising over the water, listening to the waves lap against the rocky shoreline. We'd hear the chatter of the chipmunks, the call of the loon, the sway of the trees in the breeze. I spent every morning sitting solitary on the porch, journaling, listening, watching, breathing the fresh northern air, and simply being within the moment. My coffee and pen in hand. It was glorious. We kept a simple routine of restful and quiet activities in the morning, lunch at the picnic table by the water, afternoons at the beach, swimming, kayaking, paddle boating, and relaxing. Our evenings were spent at the campfire, watching the brilliant stars dance in the night sky, the deep orange/red moon rise above the water, and shooting stars cut streaks of white light across the sky. We engaged in conversations about the universe, galaxies far, far away, the idea of other lifeforms on undiscovered planets – discussions we never bothered to have back home, too focused on our electronic devices – YouTube, Social Media, Email… It was inspiring to hear my little one contribute his thoughts and theories, and to be able to follow and add to the depth of the conversation. What truly makes this annual experience so special is the presence of my parents. Wajashk Cottages is managed by my parents and their warmth exudes to all who visit the camp. We share in this experience with them. So, little one got to enjoy much-needed quality time with Grandma and Papa; fishing (he caught two!! Catch and release), boating, trips to the dump (it's exciting for a kid!), and spending time away from mom and dad to simply visit and be with Grandma and Papa. Leaving camp this year was gut-wrenching. We were not ready to go back to every-day life. Burn-out clearly hit us harder than we realized. But homeward-bound we eventually went. On our last night at camp, to celebrate little one's pending birthday, Papa lit fireworks. It was the perfect end to a perfect get-away.
As the summer drew to a close, and school was on the horizon, we managed to squeeze two more fun-filled activities into our agenda. For little one's birthday we went back to the islands and as a birthday adventure rented a quad bike from the Toronto Island Bicycle Rental. We rode around Centre Island and Hanlon's Point, enjoying the fresh air, sunshine, and relaxing mode of transportation. We stopped for photo ops at Gibraltar Lighthouse and visited Franklin's Gardens. We snacked by the pier, and then eventually headed home. That following weekend – Labour Day weekend – we enjoyed our last hurrah for summer – we went to the Toronto Zoo (a gift from my boss). We had not been in 5 years, and it was wonderful to be back. At the age of 8 our *now* not-so-little one really enjoyed the experience. He was able to read all about the animals – their species, their habitat, their diet, etc. We took our time at each pavilion and animal enclosure to watch and admire their grace and beauty. We'd check on their status and discuss the reasons the species may be vulnerable, endangered, or critically endangered. We talked about things we can do to help, and things we have done to help. Our not-so-little one had a lot of questions, fun observations, and contagious joy throughout the day. It was a magical end to our magical summer.
And so, there you have it. My summer adventures, and why I was MIA. It was a lively summer, and if there was one thing I would change, it would be adding a few more days/nights to our time at Wajashk Cottages. But, all good things come to an end, making way for new mini-adventures, new experiences, and new good things to come.
Live in the moment. Reflect on the past. Look to the horizon. xo
My Summer Adventures. Published by Crystal Joy Hall