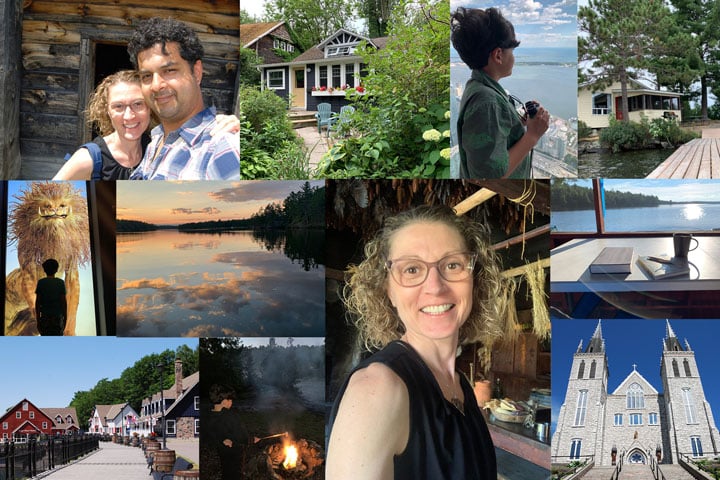 My Summer Hiatus
Posted on
September 14, 2022
For those of you who follow my blog, first let me apologize for being MIA once again. It seems to be an annual occurrence – me, missing in action during the summer months. Although I did upload a post on July 20th entitled Healing From Trauma, I truthfully haven't written or invested time in my blog since. I wish I could attribute my absence to having wonderful adventures across the globe; but sadly not. In truth, I was feeling overwhelmed, emotionally stressed, and I needed a chance to recharge. This isn't to say that I didn't have some summer adventures. I did! But my summer weeks were overshadowed with fear and uncertainty. So, here I am, sharing my summer months with you – my mini-adventures as well as the darker moments.
JULY

As soon as school ended for our not-so-little one we were GONE!! We booked a stay in Midland – one of my old hometowns. I was excited to get out of the city and to share my old haunts with my son. I wanted to take him to all the places I went when I was his age, and show him the sights of my old hometown – where my Dad's store was, where I went to school, where I played, where I lived, etc. & so forth. What made this trip extra-special was the presence of my mom. She came along for the mini-vacation and the stroll down memory lane. We spent 2 full days exploring Midland. We lunched at our favourite delicatessen, Dino's Fresh Food Deli; we ambled through the downtown core, reminiscing about the movie theatre we used to go to, the store my Dad once had, the Crow's Nest where we once shopped, the sugar cookies I used to buy from the bakery – none of which existed anymore. For that, it was hard to bare witness to; however much changes in 30+ years. That simply is the way of things. We visited Sainte-Marie Among the Hurons, the Martyrs' Shrine, Little Lake Park, Wye Marsh, and Discovery Harbour. We toured around the town only to discover my old high school was gone – levelled to the ground! I showed my child my old home, the park I used to play in, my elementary school (it was still standing – untouched by time); what was once my Grandad's and Sheila's home; and then to the grave sight where they both now lay so we could pay our respects and place flowers on the tombstone. It was an eventful weekend, steeped in memories, and filled with mixed emotions. I was grateful to have had this chance to share these moments with my husband and child, and with my mom by my side.
The month of July remained hectic and emotionally-charged. I had my routine mammogram …. and then 2 days later received a call that additional scans would be required. An asymmetrical nodule was located in my breast, and further investigation was required. However, the earliest I could be seen was August, which meant I had to wait 5 weeks to learn if this nodule was something more … It set the tone for the month of July. Between my work schedule, that of my husband's, and the overwhelming fear I was now grappling with, my July proved difficult. Although, I somehow managed to smile and push onward, keeping my not-so-little one busy and entertained. I took him and my mom to Ward's Island where we spent a wonderful day away from the mainland, admiring the quirky and quaint houses, strolling along the boardwalk, and lunching at The Riviera Cafe; we explored the ponds and trails at Evergreen Brick Works; I took my son to a family musical – our first stage production since the pandemic! We also enjoyed barbecues with friends; playdates; and activities such as skate boarding lessons (for my son, not for me!) and summer day camp at his dojang. But in all this time I struggled. I felt the weight of the fear bearing down on me, making me quick to temper and quick to cry. I felt frustrated – frustrated that I could not calm the fear festering within me, and frustrated that I was short-tempered with those I love the most. I felt like I was not my best self. These feelings simmered and bubbled below the surface as the weeks of the summer slipped past.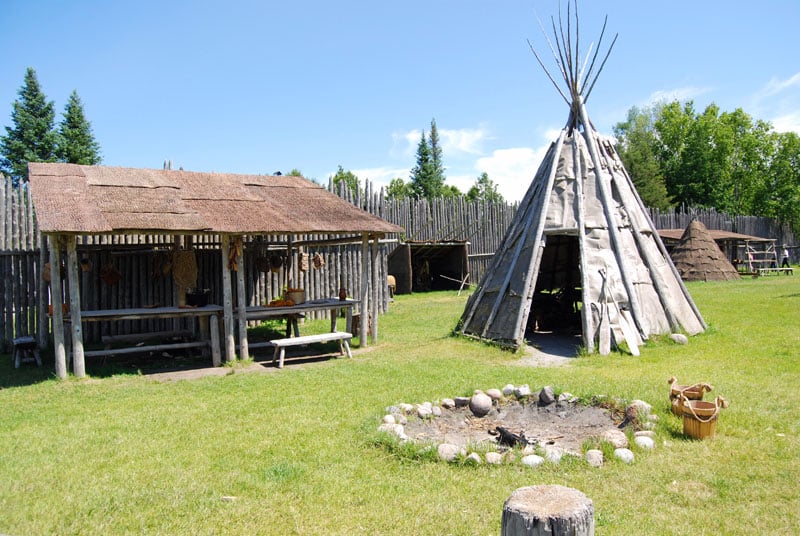 AUGUST
This was the month that offered the most, and the summer month I had been looking forward to; however it was also the month that was going to determine the path of my journey. It was an emotionally-charged beginning to the final month of summer.
For the Civic Holiday, we enjoyed 2 full days of in-city activities with our son. On the Sunday, we spent an afternoon at the Toronto Zoo with family. It was a perfect day, and the cousins had so much fun together – learning, exploring, and visiting all the exotic animals at the zoo. The following day consisted of an outing to the ROM (Royal Ontario Museum). It was an experience gifted to us by my boss. There were new exhibits to explore, and our not-so-little LM – who is now into dinosaurs – loved every moment he spent investigating the fossils that spanned the eras. It was a pleasant weekend, albeit overshadowed by my increasing anxiety and fear.
And then, the day of the follow-up scan came upon me. I kissed and hugged my sweet, sweet LM good-bye and headed to the hospital. My fear gnashing at my faith. I went through the motions – checking in, donning a gown, waiting … and then I had the tomosynthesis – waited some more – had it performed a second time – waited again. Just waiting… And then the news – all clear. ALL CLEAR!!! Everything looked normal and I was told to return to my regular, annual screening. My knees buckled and I cried in relief and gratitude – a gratitude I carry with me every single moment, of every single day.
With my spirits lifted, and the final weeks of summer looming over us, I invested my energy and focus into LM. I kept him very busy by enrolling him into a week-long Minecraft camp; as well as assisting him in his own special project – a fourth stop motion movie. I helped him organize and create the sets, and then aided him over the 2-days of filming. It was great fun! However, we ran out of time for the editing. The BIG weekend was upon us. For the first time ever, our son was travelling to camp – without us! He was off to spend 5 days alone with Grandma and Papa. It was a momentous occasion and an overwhelming milestone for our little family of three.
To make the transition a little easier on us all, we decided to turn the travel day into a day of adventure. We packed up the car and drove to Santa's Village. This magical park seems untouched by time, blanketed in a veil of childhood joy. It remains our family's special place to visit. Papa came with us, and the four of us enjoyed a fun-filled day at the park, which included a visit with Santa Claus, a ride on the train, and a splash at the water park. The unabated joy my son felt in those moments was blissful, and it is these moments we hold close to our hearts. However, at the end of this magical day came many, many tears. We were parting ways. Papa and grandson travelling north to camp, and mommy and daddy driving south to TO. It broke our hearts to say good-bye to our son, but I knew that my child would be okay. I knew this was an experience he needed to have, and time that he needed to share with Grandma and Papa.
It was strange to let go. In all the years of motherhood, my child and I have never been apart – except for 2 nights when I stayed in the hospital post-surgery. He was only 12 months old and then 21 months old. But now, I was ready. I needed this time alone, to rediscover myself and to share quiet moments with my husband. I missed my LM like CRAZY but I was okay, and I knew my not-so-little LM was too.
Five days later we drove to Wajashk Cottages to join him and my parents at camp. We left our boisterous and busy city on the Friday morning without hesitation and without looking back. We were ready for this retreat. We both needed to rest and recharge. Upon arrival, we were happily reunited with our beautiful boy. He excitedly shared all he had done in the time he was there with Grandma and Papa. Hugs, laughter, and joy resonated through the camp. This place, Wajashk Cottages, remains my happy place. The rustic charm of the camp grounds, cottage, and river's edge reconnects me to the beauty and serenity of nature. There are no distractions. You are forced to quietly disconnect from the demands of technology and reconnect to the serenity of nature and to self. Each morning we woke to the sun rising over the water, listening to the waves lap against the rocky shoreline. We'd hear the chatter of the chipmunks, the call of the loon, and the sway of the trees in the breeze. It was glorious. We kept a simple routine of restful and quiet activities in the morning, which often included fishing off the dock; and in the afternoons we went to the beach, where we spent time swimming, splashing, playing, and kayaking. And when we felt tired from the activities, we'd simply relax by the water's edge. Our evenings were spent visiting with my folks, often sitting at the campfire roasting marshmallows or making smores. We engaged in conversation and reminisced about time past. What truly makes this annual experience so special is the presence of my parents. Wajashk Cottages is managed by my parents and their warmth and kindness exudes to all who visit the camp. We share in this experience with them. They take us boating, share in meals with us, and spend time visiting with us. I can't imagine being at camp without the presence of my parents. Leaving Wajashk Cottages was difficult, it seems to get harder as each year passes. We simply were not ready to go back to every-day life or say good-bye to my parents. On our last night at camp, to celebrate our not-so-little one's pending birthday, papa lit fireworks. It has become an annual tradition and something everyone at camp looks forward to. When the fireworks ended, fellow campers all around grounds shouted out birthday well-wishes to our son. It was touching. Papa's fireworks always mark the perfect end to a perfect get-away.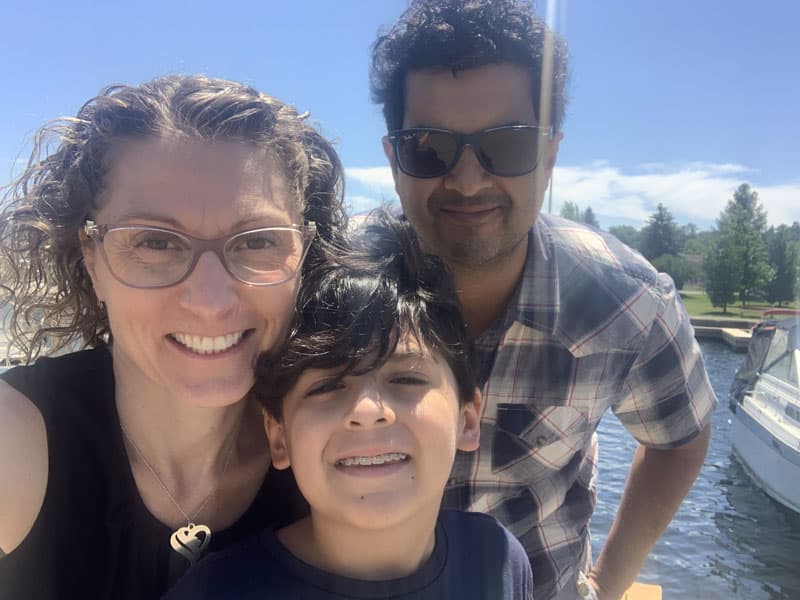 As the summer drew to a close, and school was on the horizon, we managed to fit two more activities into our agenda. For LM's birthday we surprised him with lunch at the top of the CN Tower. It was his first time going up the tower and he was both elated and overjoyed. What made this birthday lunch even more special for us all, was the presence of our much-loved Auntie and Uncle. It was a wonderful and memorable birthday for LM. That following weekend – Labour Day weekend – we enjoyed our final hurrah for summer. We packed up the car and drove 3 hours to my sister's and brother-in-law's for a weekend visit. Although we saw them fleetingly for dinner one evening in the summer, we hadn't actually visited with them since March Break. It was a long overdue visit for us all. It was a busy weekend filled with activity, but all the cousins had so much fun together, and we were able to spend some quality time with each other. As the long weekend drew to a close we had to say good-bye. It is always hard to part ways, as we never quite know when we will all gather together again. Soon, one hopes.
And so, there you have it. My reasons for my summer hiatus. Although we enjoyed mini-adventures throughout our summer months, the overshadowing fear I felt as I waited for my repeat scan did weigh heavy on my heart. If there was one thing I would change? Perhaps trusting more in faith and, of course, adding a few more days/nights to our time at Wajashk Cottages. But, all good things come to an end, making way for new adventures and more good things to come.
Trust where you are in the moment, reflect upon where you once came, and keep your eyes to the horizon. xo
My Summer Hiatus. Published by Crystal Joy Hall