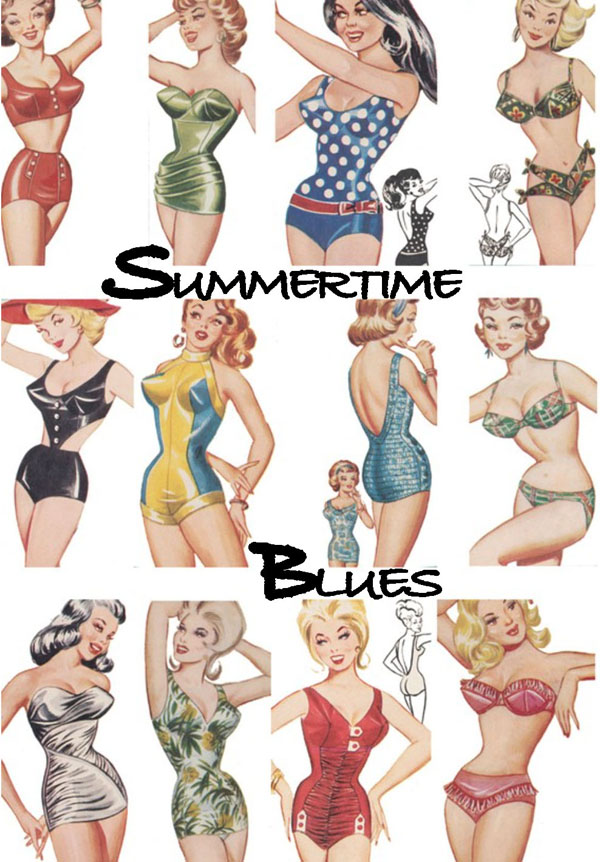 Summertime Blues
It's mid-July. Instead of feeling a sense of gaiety and enjoyment I've been battling the 'summertime blues'. I'm restless, emotional, agitated, and fatigued. Quite literally I am in a great big funk. And even though I am conscious of the reasons, it certainly does not alleviate the symptoms.
July was always that wonderful, magical month in the summer, where the days stretched on into the twilight of the eve, and possibilities seemed endless because there was all this time – this wonderful, sunlit, warm, and breezy time. But two years ago my 'time' was in question. I had just had a mastectomy and sentinel node biopsy for extensive DCIS (breast cancer). I was anxiously awaiting pathology results; I tried to plan all angles of every possible scenario (chemotherapy/radiation/additional surgery); I was meeting my Surgical Oncologist, Radiation Oncologist, and Medical Oncologist to discuss my treatment plan; and then – through all of this anxiety, vulnerability, and strife – my bandages and drains were removed. I was faced with the shock of my new body – the 15" inch scar in lieu of my breast, the gaping holes in my side where the drains had come out of my skin – it was shock, and it was horror, and it was so bitterly real. It was a very difficult and emotionally exhausting month; and being in the heart of it – even two years later – places me right back into that tender, terrified state-of-mind. It sucks.
But I do forge through. I do work very hard to fight this funk that I'm in. I find my smiles and laughter through my son – who truly is a wonder and a joy – and I talk to others who have gone through what it is that I have gone through. I heed their advice, I listen to how they are, and they let me talk. I have a network; I am diligent with my physiotherapy; I walk; I take pleasure in the little moments; I write; and it's all helping me through.
And I have recently rediscovered a summertime-fun venture to help me fight this great big funk – swimming! I bought a breast swim form and, after an exhaustive search, I finally found an affordable and oh-so-cute new swimsuit to accommodate the use of the breast form – YAY! I have googled the location and hours of all the local pools, and I am ready to take on the blues. I am ready to take my son swimming – for the love of summer, fun, water, silly-times, and sunshine. With the blessing and encouragement of my physiotherapist, and the donning of my new "swim gear" I am gleefully hitting the pools this weekend. And though I can't swim farther than just a couple of feet, I am not going to care. This is me not letting breast cancer get the better of me. So says I. It is my new sunshiny summertime-blues plan.
And so with my summertime blues in full-swing I am going to acknowledge my vulnerability and my fears head-on through my smiles, my laughter, and my desire to create new moments with my loved ones in this troubled time. Because truthfully, isn't that the whole point of fighting this fight – to live your life, to enjoy your blessings, to spend time with your loved ones, and to just have fun? It should be. And so I give myself permission to shelve my constant fears that surround this disease, and to enjoy my summer. It is a beautiful one.
Summertime Blues. Published by: Crystal Joy Hall