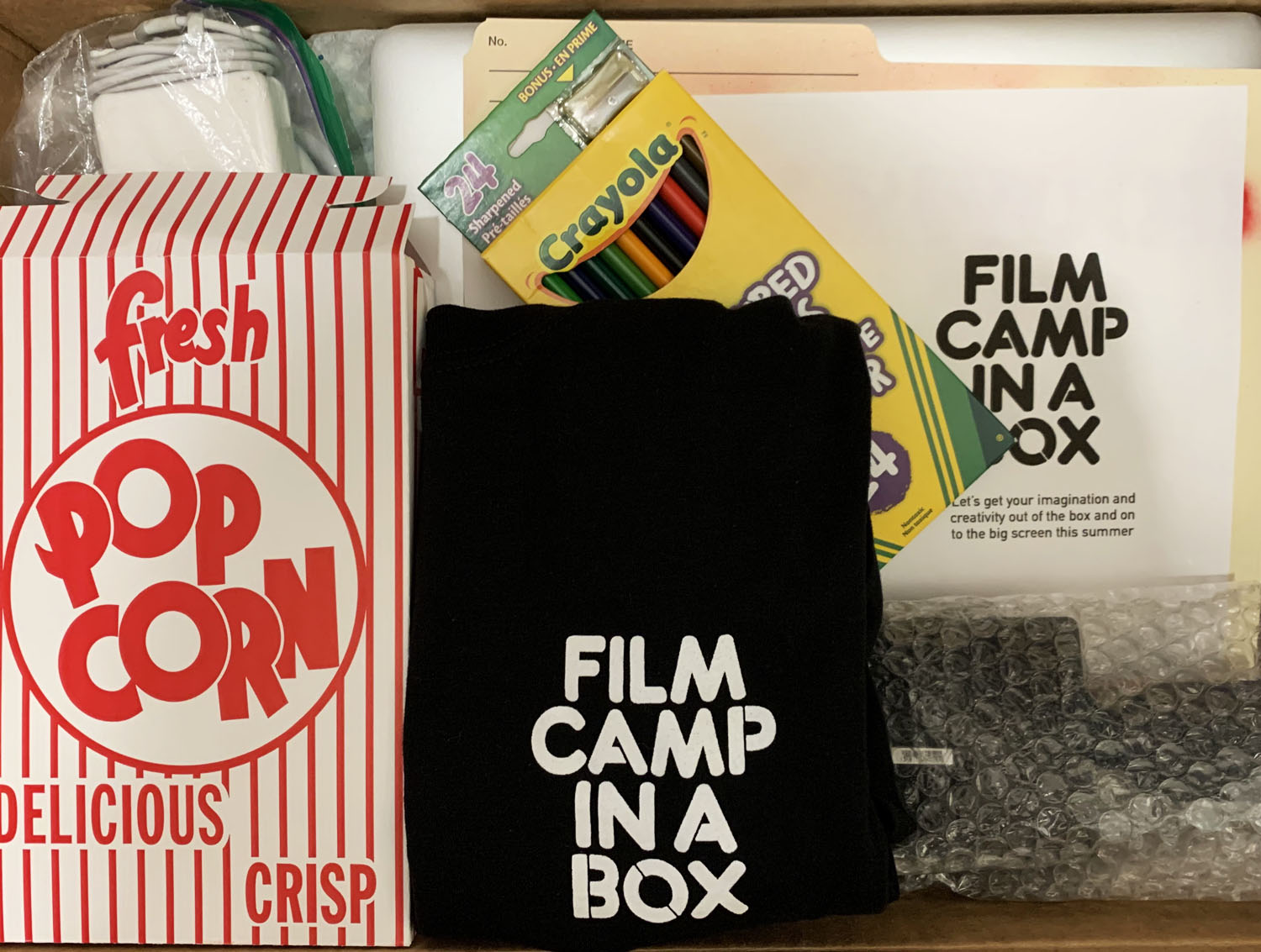 The Coolest Camp in a Box
With COVID-19 came many interruptions to our daily lives. As a society we have experienced job loss, school closures, and failed businesses at unprecedented levels. We have suffered the loss of loved ones. We have postponed special occasions. We are barred from attending cinemas, theatres, and concerts. We wait in line just to enter a grocery store, and we carefully maintain physical distance in addition to wearing a mask so that we may protect ourselves and our fellow humans. We have learned to stop hugging or sharing space with those who are not within our bubble. We have learned to be alone. It has been a uniquely challenging 6 months, and there is no clear end in sight to this global pandemic.
The New Normal.
We are human. We are adaptable. We are survivors. And with this fundamental knowledge we collectively strive to find new ways to connect, to learn, and to grow. We are carving out our new normal and adjusting to new ways. But these changes often present challenges – dilemmas to be resolved…
The Summertime Dilemma.
I knew I could not survive parenting for an entire summer without some kind of organized, instructional, yet engaging activity for my 6 year old to partake in. He is chalk full of energy. He has no siblings to interact with, and I simply cannot entertain him every single moment, of every single day. Yet, I feel for him. He is lonely. He is restless. He needs to keep busy, be stimulated, and be creative. He needs something that interests him, excites him, and challenges him. But what? What are the options? Summer camp? Truthfully, neither my husband nor I were comfortable sending our son to a summer day camp (not while cases of COVID-19 in Toronto remained high), and many of them remained closed. So, what was a parent to do?
Virtual Camp.
It was simply by chance that I noticed an advertisement for Film Camp in a Box on my Facebook wall. I never read the ads on Facebook, but this time I did. I was immediately intrigued, and so I clicked on the ad. It took me to their website, where I then perused the programs being offered. There were three different filmmaking programs available for children. How perfect would this camp be for my little one! Recently, my 6 year old has demonstrated a keen interest in creating films. He is so full of stories, ideas, dialogue, and creativity. He wants to be a director, a storyboard artist, and a set designer when he grows up. The Stop Motion Camp seemed ideal for my little one. In this program he would learn storyboard, develop a script, create camera angles, edit, and add special effects, music and titles. It would be his first foray into filmmaking. But – it was for ages 7 years and up – and he is only six. Sigh …
Never Say Never.
I reached out to the administrator. I was honest about my son's age, informing her that at the end of summer he will be 7 years old. I gave insight into my own background (a stage & film/tv actor), and promised that I would stay with my little one for the entire process. I would ensure the equipment would be handled properly, and I would assist if things got a little overwhelming for him. After listening to me – hearing me – she was confident that my son would be capable of participating and completing the program. She trusted me. And so, she allowed him to partake in the Stop Motion Camp. I chose the dates, and my son patiently waited in anticipation for camp to commence.
Filmmaker's Debut.
In the 2 full days that my son participated in the Stop Motion Camp, I have never seen him so focused, excited, and eager. He worked fervently on his film. He had a great story idea with an exciting conflict, and a solid script. He was meticulous with his set design; he carefully selected each of the characters; agonized over the props; and then patiently pulled it all together. He hired his Daddy for voice over work, and together they recorded the lines. With me as his assistant on the project, he was able to work expediently. He accurately lined up his shots, directed each movement, and meticulously chose each sound effect, background music, opening and closing titles, and successfully achieved his desired outcome. The outcome, in my opinion, is truly quite amazing!! This was his first foray into filmmaking and I am in awe of what he produced! At 6 years old he made a good quality, highly entertaining stop motion film. We are so proud of his achievements, and he is SO proud of himself!!
Film Camp in a Box.
The entire process – from start to finish – was extremely efficient, organized, and fun! The little camper receives (delivered to the door with proper COVID Protocols in place) a box. Inside the box is a MacBook Air (loaded with the necessary programs to create a film), an IPEVO high-definition camera, art supplies, a kid-friendly how to make a movie guide, on demand video conference instruction, and a camp t-shirt. The Stop Motion Camp is a 2-Day program filled with fantastic fun!! My son's instructor was extremely knowledgable, engaging, patient, and supportive. He was able to adeptly instruct the campers over Zoom, maintaining their attention and focus. I was initially worried that my son would lose focus (as often happens) but he did not! The class moves at a good pace, and he listened intently to all of the instructions, remembered them, and then followed them through. Such focus from my little one!! The end result was an amazing stop motion film!
Sometimes good things fall apart so better things can fall together.
COVID-19 has changed the way we function as a society. But sometimes those changes can actually present themselves as unique opportunities. For example, my son's summers usually consist of swimming lessons, dance camp, trips to the farm, and daily playground escapades. We love these activities. However, because of the pandemic, these plans became obsolete. Left reeling in the dust kicked up by COVID, with all beloved activities cancelled, we questioned what to do. We faced a dilemma. That dilemma pushed me to take a chance on something different – something unique – and it ended up being a huge success!
My son will never forget Film Camp in a Box. He loved it! It solidified his passion for filmmaking. It was one of the best experiences he ever enjoyed, and one that brought us closer together as a family. It was the coolest camp in a box!
The Coolest Camp in a Box. Published by Crystal Joy Hall