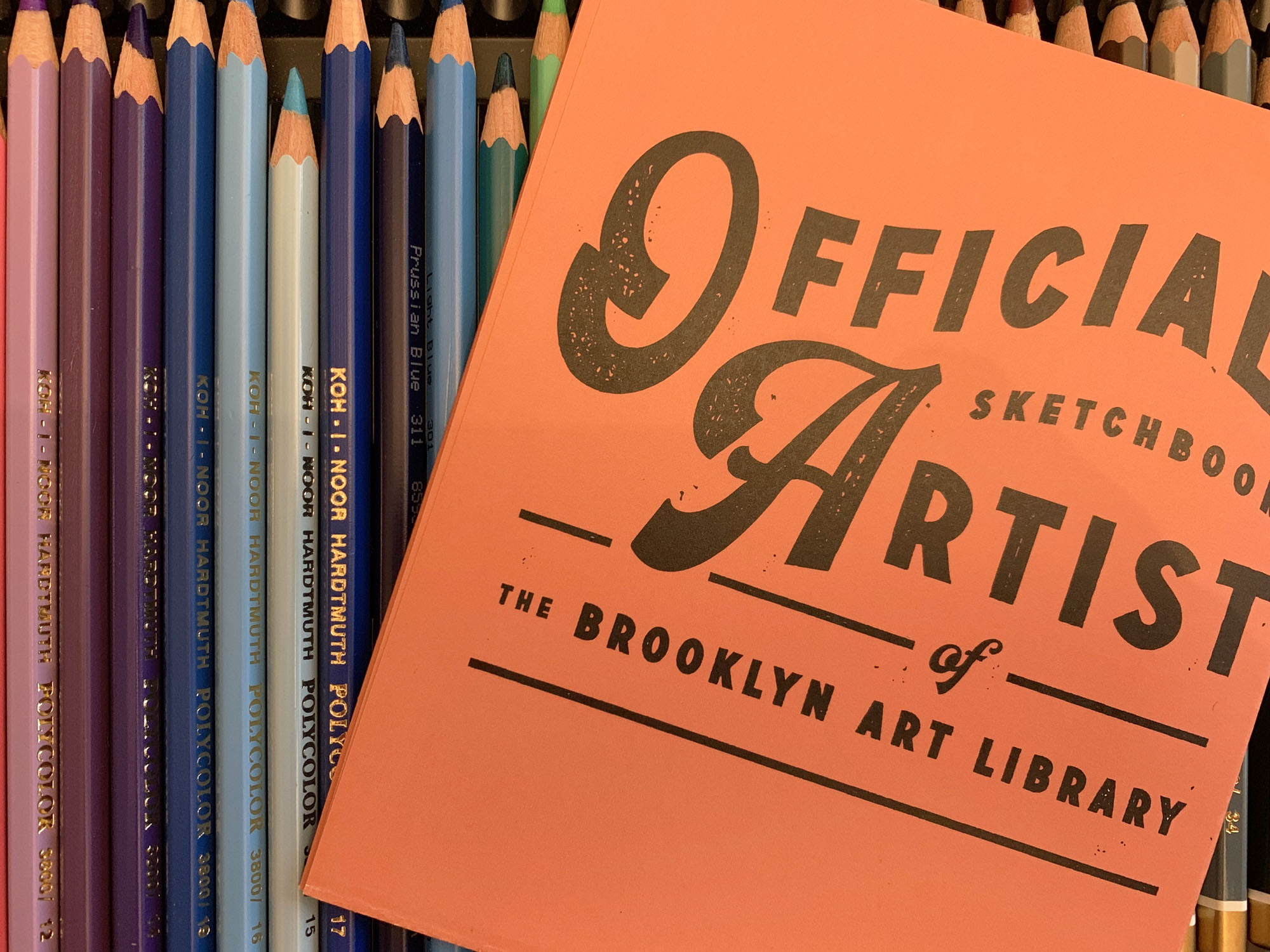 We are All in this Together
Posted on
August 16, 2020
The Sketchbook Project
At the start of the pandemic, when life as we knew it rapidly changed within days, we found ourselves in social isolation. We were locked-down, physically distanced from family, friends, and community. I lost my job. My son could not attend school. Extra-curricular activities were stopped. We were housebound, in shock, and in fear. But, this was life in Ontario – across all of Canada – and when our leaders asked us to make this sacrifice to collectively flatten the curve, Canadians answered the difficult but necessary call to 'war'.
During these fragile and frightening weeks I contemplated what we could do – as a family – to document our lives in this precarious and unprecedented time. For days I pondered how we could collaborate. What could we do to create a positive experience out of this shattering moment in life. And I remembered reading a blog by Laura entitled Finishing My Brooklyn Library Sketchbook. It was about a project she had been working on that, once completed, would live on the shelves of the Brooklyn Art Library. She chose to take this project on to combat her sadness and depression. The sketchbook was lovingly filled with watercolour drawings of her home town. This inspired me. This was what I was searching for. So, I contacted the Brooklyn Art Library and purchased my own sketchbook.
The sketchbook did not arrive promptly. It was delayed due to the world-wide pandemic. It was the end of April when the sketchbook finally appeared in our mailbox. I eagerly opened the envelope, and immediately felt intimidated as I stared down at the dozens of blank pages staring back at me. What did I get us into? We are not visual artists! We are a storyteller, an actor, and a little blossoming artist. And, because of the delay in postage, we only had 3 months to complete the project. We sat together and discussed our theme. After a few days of tossing around ideas, we finally agreed it would be entitled We are All in this Together. It would be a visual memoir of our time as a family during the pandemic.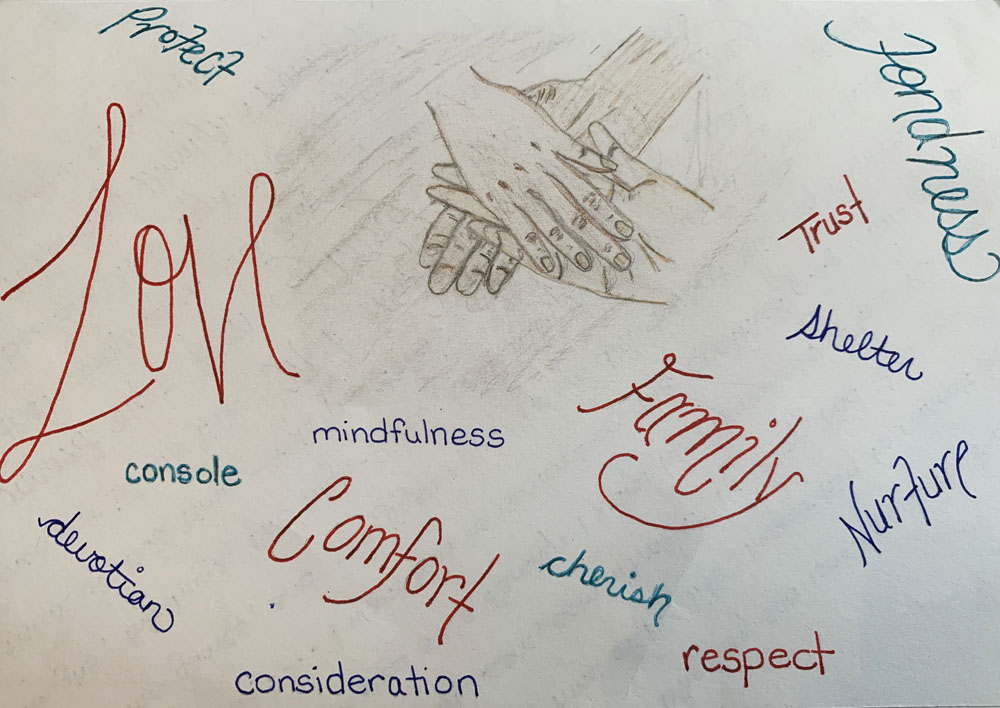 The sketchbook project provided us with some solace, perspective, and joy during an overwhelmingly isolating time. It brought us closer together as a family – it was a family labour of love. The sketchbook composition slowly developed before us. It truly became a visual memoir of our time during the pandemic. We combined drawings done by myself, my 6-year old son, and my husband. Interlaced throughout the pages are excerpts from my blog, playing on the overall theme and pulling together the individual sketches – displayed in random chaos, just as life felt in the earlier days of the pandemic. It was quite the undertaking, but we remained committed to the project, determined to complete it before the deadline.
The end result of the sketchbook is a composition that is unique, light, and encouraging. The images are simple but speak from the heart, and the words are truthful. Proud of what we accomplished as a family, we bid the project good-bye and sent it back to the Brooklyn Art Library, where it now resides on the shelves for hundreds to see.
And one day, in the distant future when the pandemic is over, we will travel to New York City. We will cross into Brooklyn. We will arrive at the Art Library. We will remove our sketchbook from the shelves, dust it off, and revisit this moment in our lives.
We will do it together.
We are All in this Together. Published by Crystal Joy Hall