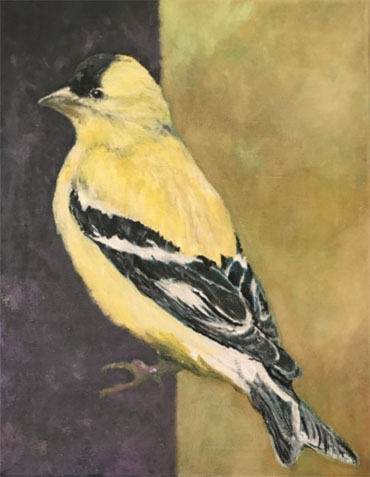 The Goldfinch
Posted on
October 12, 2020
It has been nine days. Nine full days….
Nine days ago my treatment for breast cancer ended. Nine days ago I completed adjuvant therapy. It has taken these past nine days for me to comprehend the significance of this, and to wonder what the next part of my journey will entail.
It has been strange hitting these milestones in the midst of a pandemic. I want to celebrate. I want to laugh. I want giggle. I want to cry. Yet with a pandemic blanketing us – smothering us – everything feels subdued, quiet, and surreal. People are dying. People have lost loved ones. People have lost their livelihoods. Families are separated. Life is altered. So, how does celebrating my milestone help others in these unprecedented times? Perhaps it doesn't. Perhaps that is okay. Because this was my journey to traverse. My personal path to walk these past 5 years. And so, what about my journey matters in the grand scheme of things?
"Don't ever allow yourself to forget how incredibly special you are, even for a single second." – Author Unknown
My journey matters to me. It matters to those who love me. That is what I have come to realize. My journey may not matter in the grand scheme of things, but it does not have to. It just has to matter to me. And so, completing my treatment was an occasion I needed to mark. This was – is – momentous for me. My fear, my courage, my love, my strength, my pain, my sorrow – I own it all. I needed to honour it. I needed to honour me. But how?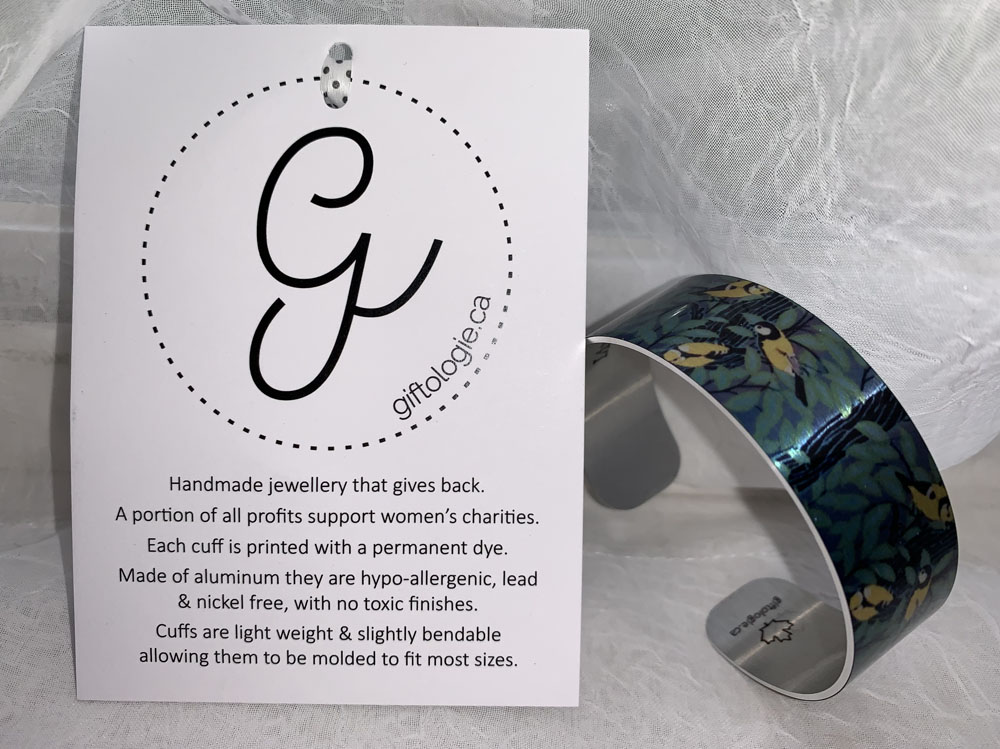 I remembered reading about a Canadian company – Giftologie – that makes handmade jewelry, and gives a portion of their profits to women's charities. This was what I was looking for. It was a way I could give to myself while still giving to others. I logged onto their site and instantly knew the gift for me – it spoke to me. The image and the words symbolized my journey. But, the item was sold out. I sent a message to Giftologie in hopes for good news, and they responded with a resounding YES – they would love to make the bracelet for me. I was overjoyed!
The gift I gave to myself arrived in the mail today. It is stunning, and I feel an overwhelming peace seeing it adorn my wrist. Truthfully, I am not one for bangles, but it is as though this particular bracelet was crafted just for me. It is The Goldfinch.
The Goldfinch symbolizes the importance of positivity and optimism in your life. It is a reminder to enjoy life and savour each moment for the wonder that it is. Furthermore, it represents the value of happiness, joy, and simplicity in your life as well as persistence, determination, and endurance. The Goldfinch has been ever-present throughout my journey – from artwork, to literature, to song, to sight – as a constant reminder to be grateful, positive, and happy. So it is fitting that I mark the end of this segment of my journey with a symbol of optimism, gratitude, and joy.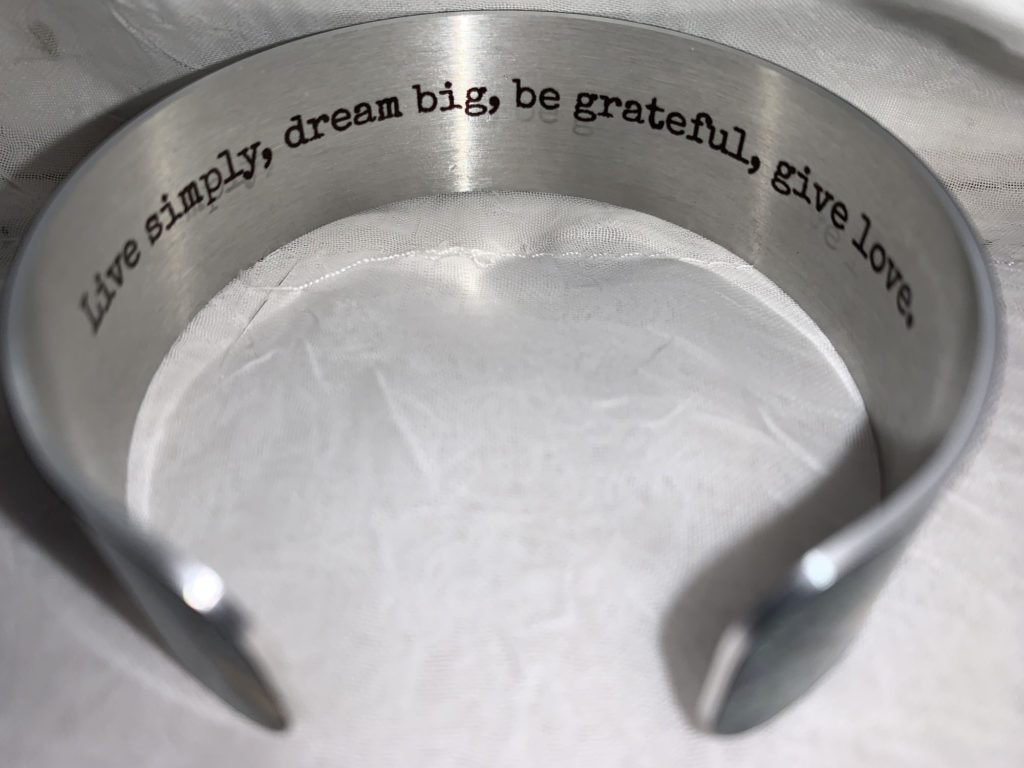 There is no better time to start honouring yourself than right now. How do you choose to honour your milestones? What symbol has been ever-present throughout your own journey?
The Goldfinch. Published by Crystal Joy Hall
Featured Image: Jonathan Mann