We Have to Have Hope
Posted on
September 14, 2020
It has been almost a month since I have written. Finding a moment to myself has been difficult. In fact, I stealthily snuck away hoping my absence will not be noticed, and I am now sitting on the floor of my 7 year old's bedroom because – oddly enough – it is currently the quietest place in the house right now…
As a natural introvert, the constant companionship over these past 6 months has been challenging for me. I love my family – LOVE THEM – but, I am not used to being with people 24/7. I am used to quiet moments. I am used to solitude. I have been wishing for moments just for me – to write, to read, to be still – moments where my inner voice is not drowned out by my husband or my son or video games or tv… yet as I sit here, alone, in my son's room, I realize how much I adore spending time with them. This little cocoon we have created has become my world. To be absent from them now feels unnatural, and this quiet time that I have been wishing for feels eerily lonesome. This pandemic has altered us in many ways. Ways we have yet to fully comprehend. We grapple with the want for life to return to normal but then balk at the idea that life will return to normal.
Yet our family's normal-yet-not-so-normal routine is quickly evolving. In just three short days, my 7 year old will return to school. He will be leaving our cocoon. I am scared and I am anxious. I am worried for his physical health as well as his emotional health. Is this the right decision? Are we doing what is best for him by sending him to school? Should we keep him home, swaddled in our cocoon? At home he will be protected, safe, and loved – but – he will be isolated. This was the defining decision for us. We bore witness to his loneliness over these past 6 months. He has greatly missed his friends. So, we took a leap of faith and decided that sending him back was best for his mental health. He would be in a class with his close friend, and he would not be alone. But, this weekend we learned that school will not look the same as it did 6 months ago. Classes are cohorts. There will be no mixing of cohorts within the school or anytime in the school yard. A class will stay together all day, every day. It makes sense. It minimizes contact. However, my son – who was excited to return to school and share a class cohort with his close friend – has now been separated from him. Classes were collapsed, and as a result class lists shifted. It is heartbreaking to witness the loss of joy [to return to school] and hold your child as he cries in your arms upon learning that he is being isolated from friends – while at school – after enduring 6 long months of isolation. If this is the case then perhaps it is best he remains home where he is supported, loved, and safe. It is a question that has been racing through my mind and dominating my thoughts all day.
Parenting through this pandemic has not gotten easier. It has been a tiresome time of making challenging decisions based on ever-evolving facts. We witness our children's isolation, their hesitation, and their losses over and over again. It is difficult enough parenting in the best of times, but this pandemic has got many of us beat. We are exhausted. We are emotionally tapped. Every parent I speak with has concerns about the return to school, and as cases continue to rise in Ontario, many parents (including myself) are questioning if opening schools within the communities hardest hit is really the best decision for all. As I grapple with the want for my life to return to normal, wishing for a little solitude, quiet, and structure, I actually struggle more with the ability to let go and trust this system.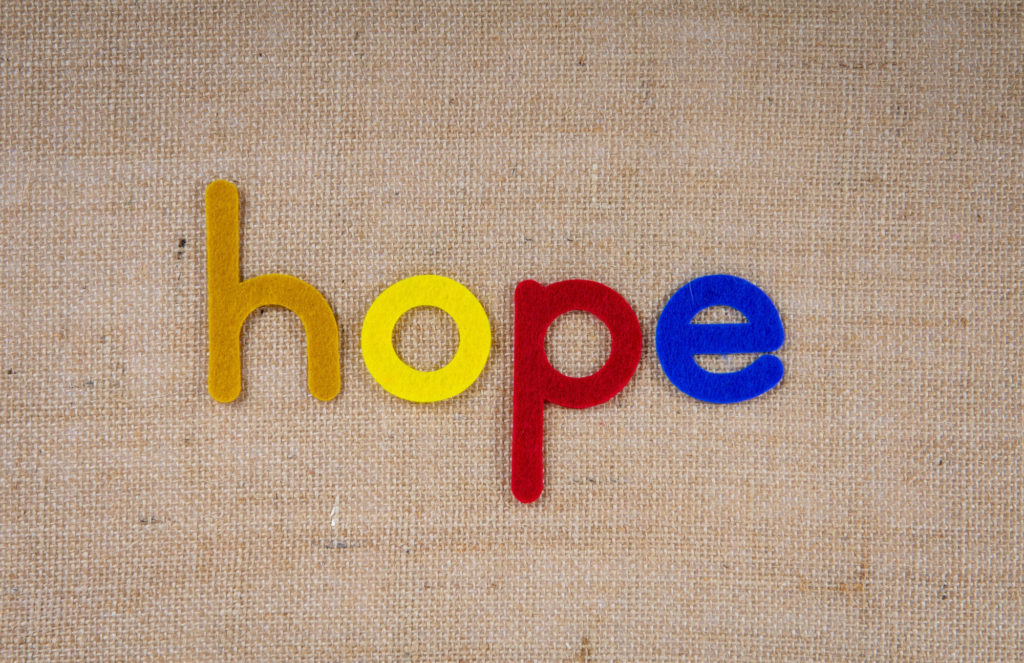 I trust my son. We have taught him well. He always wears his face mask (when in public). He washes his hands frequently. He is able to keep his physical distance from others. He remains cognizant of the super-flu (our name for COVID here at home) and adheres to the rules. I worry, as most families do – will other children be as mindful as mine? Will other families be as conscientious? Will we pull together as a community? Will we strive to keep our cases minimal and our children/families safe?
'It's not enough that we do our best; sometimes we have to do what's required.' – Winston Churchill
We have to hope. We have to have hope. If we cannot pull together – if we cannot work together – then we cannot flatten the curve. And, if we cannot flatten the curve, then we cannot move forward from this and we cannot possibly evolve. We must pull together as a community and focus on the common good. We must do what's required. We must have faith in each other. We must have hope.
We Have to Have Hope. Published by Crystal Joy Hall
Featured Image: Disha Sheta
Insert Image: Magda Ehlers