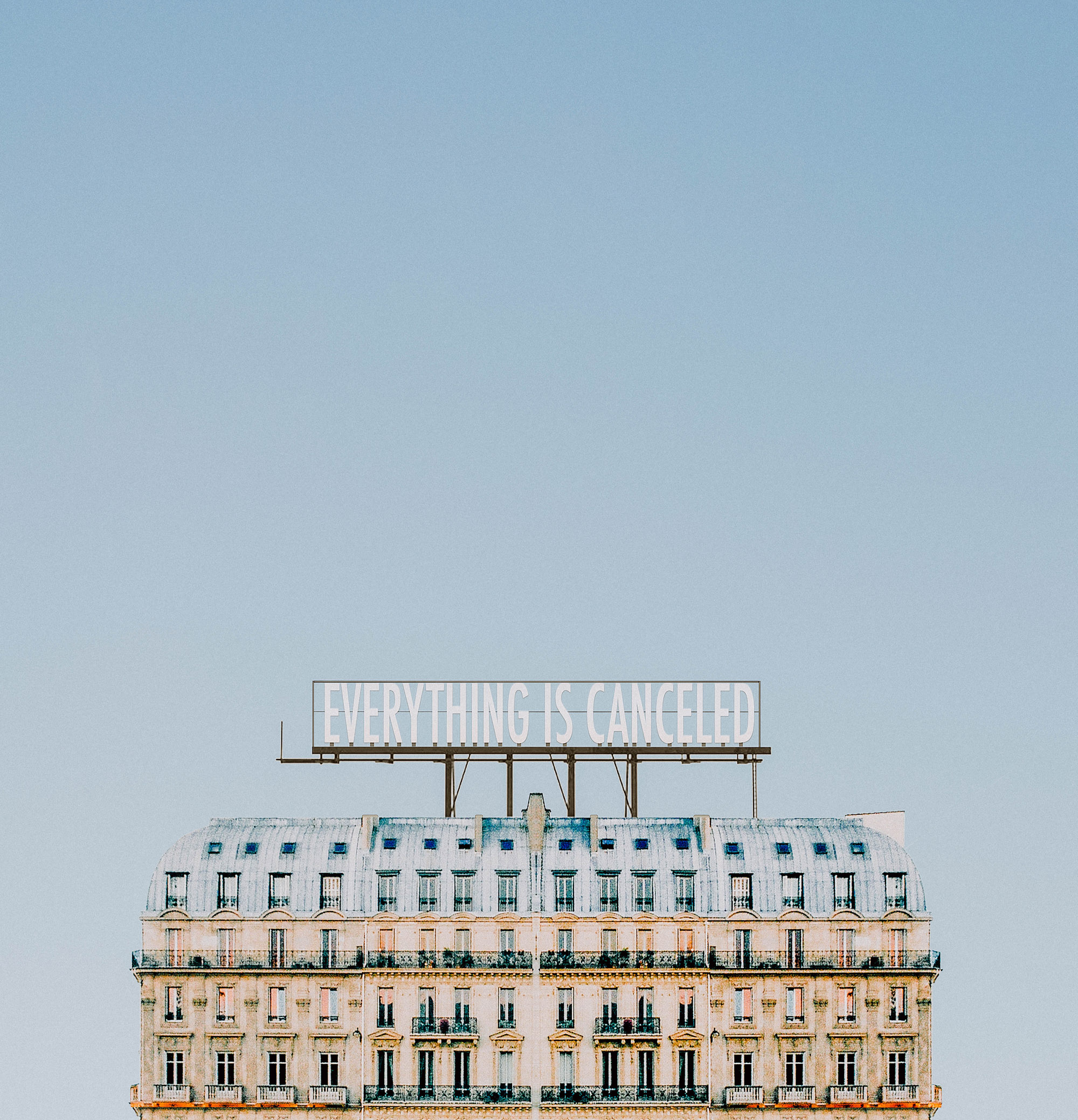 Here We Go Again
Here we go again.
Canada has surpassed 1 million COVID cases since the pandemic began. It is a sobering number, and it comes as we battle what should have been a preventable third wave – a wave proving deadlier to the younger demographic. Canadians in their 40s and 50s are falling seriously ill from the variants of concern and in Ontario there are over 500 individuals in the ICU – people my age. It is sobering and frightening. Where have we gone wrong?
I can sit here and speculate, sifting through news articles from Maclean's, Globe and Mail, Toronto Star, CBC, and CTV that outline varying factors contributing to an out of control third wave. What good does that do? Did we learn from wave one and wave two? If we had, I don't think we would be in wave three. Do you?
Clearly the tactics used, and closures enforced within this past year have not stopped the spread.
In my little world, here in my city, this is what I see:
Parents, Paediatricians, and Teachers are advocating to keep schools open. Even the Ministry of Education insists that schools should remain open. And they should be open – but – they are closed. Children thrive better with in-person learning. Especially younger children. School is where they learn and develop social behaviours, teamwork, friendships, community, and connection. All of this is lacking in virtual learning. With virtual learning, children are isolated, removed, often frustrated, and exhausted from extensive screen time. I read about the negative effects that virtual learning has on children; I hear about if from fellow parents; and I witness it in my own child. So, if the Ministry of Education truly believes that in-person learning is necessary for the well-being of our children, then why haven't teachers been vaccinated? How does this government continue to fail us in public education? How do they continue to fail our children? It is mind-boggling and unacceptable. Our children are the future of this country. How can our government consciously make the decision to strip our children of the necessary tools to grow into well-rounded adults? How can they continuously deny them the very best in education? Yet, they do, and they do so unapologetically. If they do not support our educators, then they are not supporting our children. The government has placed our educators low on the vaccination priority list, and by doing so place our children low on the priority list too. It is unforgivable. Today's announcement revealed that teachers working in high-risk neighbourhoods can receive a vaccine, and that is a positive development. However, teachers across the province are prioritized at the final stage of Phase 2 of the vaccination roll-out to begin sometime in late May/early June – perfectly timed with the end of the school year.
Schools are set to reopen after the spring break, yet thousands of educators will not have had their vaccine. It is decisions such as this that I cannot wrap my head around, decisions that are often more harmful than helpful. Further to these harmful decisions, our provincial government has closed small retail stores several times throughout the year, yet allowed big box stores like Walmart and Costco to remain open – including the retail department of these corporate stores. This has decimated family-run businesses, their livelihoods, and the neighbourhoods of our cities and towns. In the most recent announcement [today] our provincial government has chosen – yet again – to keep the big box stores open but for essentials only, however did not specify how they will enforce the closure of the retail sections within these corporate stores. I'm interested to know, aren't you? And, the provincial government has refused to provide paid sick leave to the people who work in essential services, such as distribution centres, grocery stores, and pharmacies, stating that it is available through the Federal Government. If it is not financially feasible for the Ontario Government to provide paid sick leave to essential workers, instead redirecting them to the to the federal level of government, then our provincial government should make these essential workers a priority in the vaccination roll-out plan. They are the thousands of people that must work outside of home during the pandemic to fulfill our needs. They are the hundreds of people getting sick. Shouldn't we be doing all we can to ensure their safety and the safety of their families? Yet here we are – a spinning wheel going round and round – going nowhere very quickly. Locked down, shut down, isolated, and beyond frustrated as we watch the numbers rise.
I keep reminding myself that there is a light at the end of this very bleak tunnel. But these days, I need a telescope to see it.
Am I a politician? A scientist? A doctor? A researcher? No. Are my suggestions going to fix the problem? Likely not. Who am I to make such unwarranted judgements and voice my opinions? I am a frustrated mom, cancer survivor, and at-risk individual living in a city that has been in the grey framework of lockdown for 19 weeks and counting, witnessing numbers soaring to heights that are unbelievably frightening and feeling like it will get far worse before it gets better. As an at-risk individual, experiencing this third wave of variants of concern that are 60% more deadly, really scares me. Clearly we haven't learned from wave one or wave two. We need to recognize that what we've done in the past isn't working for the present. It is time our government try something else. We need to do better. Our government needs to do better.
I did not write this post to incite people. I am merely writing about what I have and continue to witness in my city – what I am living through. I watch how the lockdowns and restrictions affect my son's emotional well-being – the on-again-off-again pivoting back and forth from in-person to remote learning; the continuous isolation from family and loved ones; the hundreds of cancer patients within my support groups who are unable to receive life-saving surgeries or treatments because of the backlog due to the pandemic; my own inability to be seen by my doctor as I surpass[ed] important milestones in my own breast cancer journey; the businesses shuttered never to reopen; my community suffering losses; my neighbours experiencing isolation and depression. I understand the importance and gravity of the situation we are in. Lives, livelihoods, and dreams all lost. It breaks my heart. Can we rebuild from this?
How are you feeling about all this? Are you as frustrated as I am with measures that are not working? Are you worried for our future? How has the on-again-off-again lockdowns affected you? Are you prepared for another month-long provincial shut-down?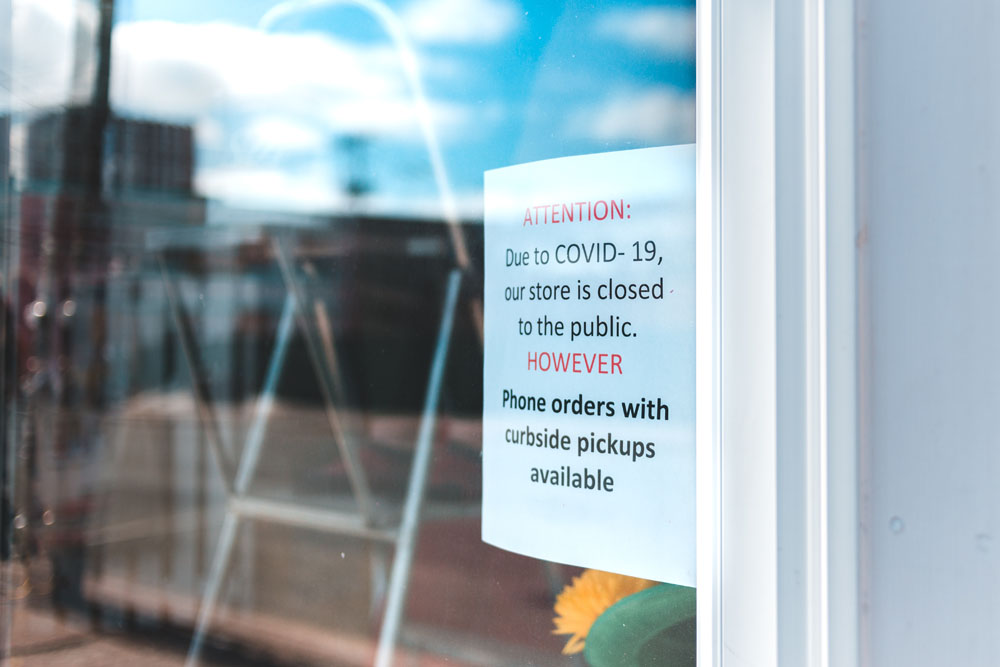 Because it is official … here we go again.
Here We Go Again. Published by Crystal Joy Hall
Featured Image by Jeffrey Czum
Insert Image by Erik Mclean