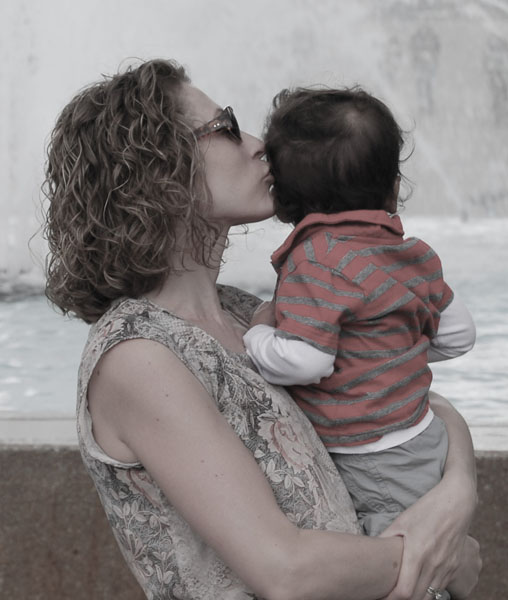 Please Put My Grumpies Away
It is a remarkable spring day; although there is a cool breeze, the sun is brightly shining, and the warmth of its rays is stretching down from the brilliant blue skies to all below. Finally, it feels like the grip of winter has, at last, relented. Yet I struggle to smile today. I struggle to feel calm, serene, and happy. Instead I feel anxious, agitated, and grumpy.
What is wrong with me? Why can I not get out of this mood that I have been in? It's been hanging around me for too many weeks now, and I'm getting frustrated. I have so many speculations as to why I am feeling this way swirling around inside of my head that I'm going stir-crazy.
The funk began last month, when I had my final appointment at Princess Margaret Hospital – University Health Network. I didn't think too much about it at the time. I was emotional at the realization that Magic Castle would no longer be a part of my son's and my routine, but I didn't actually think about the ramifications this release from care would have on me. Yet more and more it is seeping into my daily thoughts, and I find myself feeling lost, confused, and alone. And as I slowly approach my breast cancerversary (first mammogram, repeat mammogram, ultra-sound gone awry, biopsies, MRI, more biopsies, mastectomy…) I find myself fretting; and feeling incredibly guilty for fretting. I shouldn't think about it. I shouldn't ponder. I shouldn't worry. But I do.
And then I stumbled upon an article written by Shawna Rich-Ginsberg from RETHINK Breast Cancer Canada. In her article The Psychosocial: Mental Health + Cancer Care she explores the trauma of cancer and the tidal wave of sadness and grief that often follows. Her words really resonated with me:
 "There is a clear expectation that if you look good you feel better… just because someone doesn't look ill or the poster image of a cancer patient doesn't mean that they are completely healed. There are often lingering physical and emotional side-effects…" 
It is true. I worry about reoccurrence. I question if I will ever fully recover. I wonder if I will always feel pain. I have nerve damage. I have axillary web syndrome (cording). I have a displaced shoulder. I have a damaged psyche. I ride an emotional roller-coaster, exasperated by adjuvant therapy. My life has been altered in every aspect because of my cancer(s). My body is not the same. My mind is not the same. My emotional state is not the same. And reading this article reminded me that this is okay. This funk, and these feelings, is normal (big-sigh-of-relief). Every person who experiences some form of trauma will be altered from the event. The challenge is learning to live through it, fight through it, stay positive, and stay true to the nature of who you are – because your core being does not change – you are who you are. If anything, the fight makes you stronger, more resilient, and more compassionate.
And so, the important thing for myself, and for others that are struggling through trauma, to remember is to seek help. Find a social network, a forum, a group, a friend, a social worker, or a counsellor to talk to; or write in a journal, go for long walks, cry, meditate, breathe, and just find ways to express your angst, your frustration, and your fear(s) in safe and nurturing environments, and in ways that do not put yourself at harm. Just please do not keep that trauma locked inside of you. Let it out. And for your most vulnerable moments? Remember that hugs are therapeutic. So go to that person whom you can always, always lean on, open your arms wide, and do as my darling little son does – ask to "please put my grumpies away". I guarantee they will do all they can to try.
Please Put My Grumpies Away. Published by Crystal Joy Hall