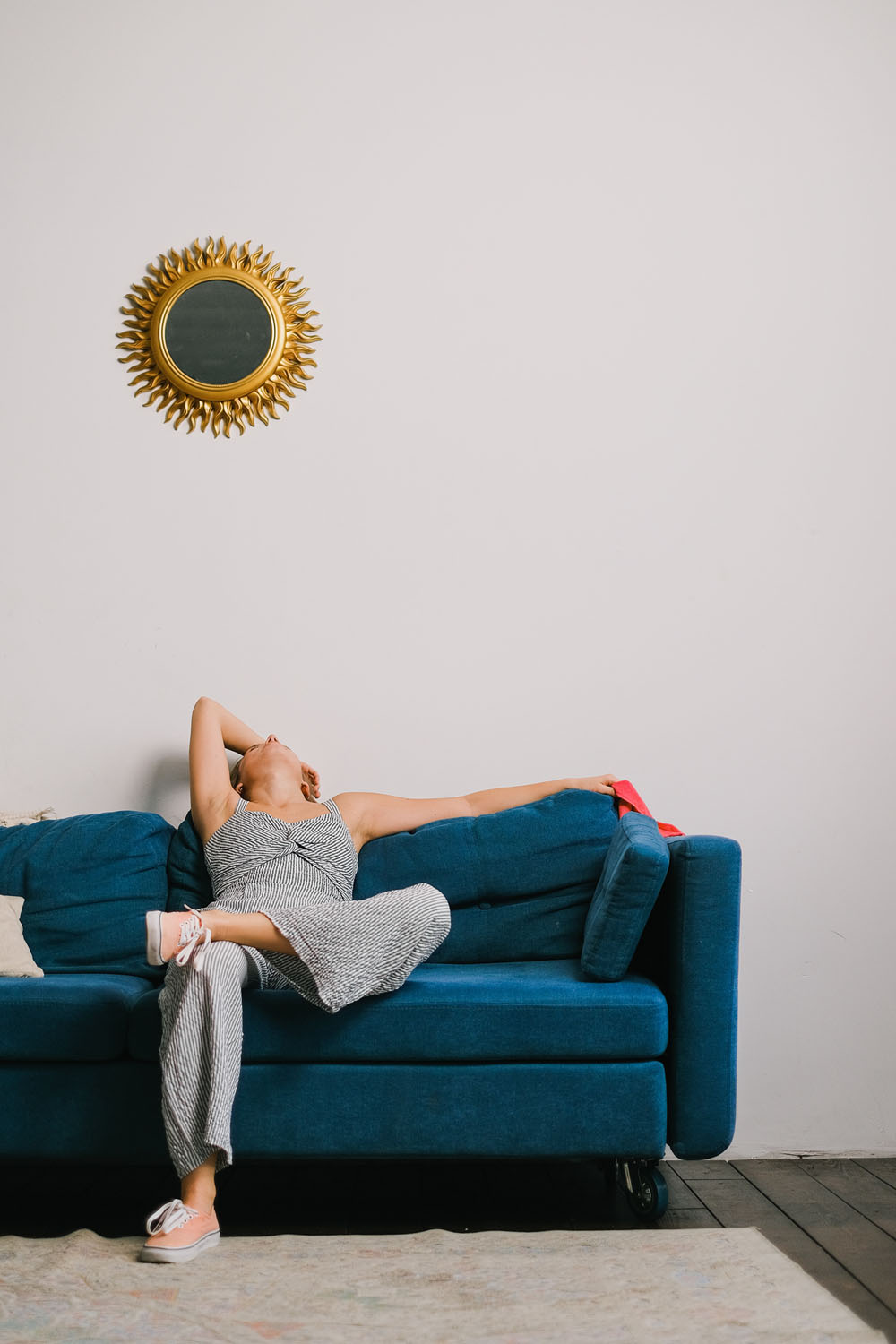 …The Heat is On…
Last June I composed a list of six – six natural deodorants I have personally tried since my breast cancer diagnosis, where I highlighted the pros and cons of each deodorant in hopes to share some insight. You can view that list in my post Hot Time Sweating in the City . However, a year has since passed. I no longer use any of the natural deodorants on my list of six – I tried them, they failed, or the formula was altered, rendering them ineffective for me. So, where does that leave me? With a cupboard full of jars and sticks and and a brand new list of six.
But let's backtrack a little bit. Why a natural deodorant? Why spend the time and effort investing in (and collecting) natural deodorants that may or may not work, when an antiperspirant will work wonders against both odour and sweat? Well, it isn't just antiperspirants that I have eliminated from my beauty regime. I strive to eliminate all products that contain known irritants or potentially harmful ingredients from my beauty regime. As a breast cancer survivor, I feel better in both mind and body when I choose products that contain safe ingredients. My skin is my largest organ. Anything I put on it gets absurd into it. Therefore, I prefer to use beauty products that are free from parabens, phthalates, SLES and SLS, petrolatum, aluminum, DEA and TEA, Triclosan, PEG-10 Laurate, or synthetic fragrances. I research, I read ingredient lists, and if I am still undecided I search in EWG's Skin Deep.
I have had much success in replacing most of my beauty products with ones that are safe, natural and/or organic, and effective; however finding an effective natural deodorant has proven to be very tricky. What works in the winter may not work in the summer. What works when I am idle may not work when I am active. What works in peri-menopause may not work in menopause. Our bodies change just as the seasons change. Therefore, finding a natural deodorant has been a very big challenge!
It has taken trial and error and a lot of money to find an effective natural deodorant – and I continue to research, sample, and heed advice from others. Through this painstaking, sometimes smelly, and often irritating process I have recently found a few more natural deodorants to review and share with you, adding on to my previous list of six. So here it goes:
1. WILDCRAFT DEODORANT – LAVENDER & SAGE and LIME & BERGAMOT
Wildcraft is a Canadian company based in Toronto, Ontario. They are devoted to creating 100% natural skincare products, which are handmade in small batches. The main ingredients include: coconut oil, magnesium hydroxide, tapioca starch, kaolin clay, Shea butter, and a blend of essential oils. They offer two different scents, both of which I tried: Lavender & Sage and Lime & Bergamot.
PROS: These natural deodorants have a smooth texture, are easy to apply, and are baking soda-free. All of this is a plus for me, as I have sensitive skin. I find this deodorant to be non-irritating and gentle on my underarms. I also appreciate that the deodorant is packed in a glass jar, which you can wash and reuse and/or recycle.
CONS: The cost. One 60mL jar is $20.99 plus tax and shipping. As I had to reapply this deodorant 2 to 3 times in a day, I can't imagine one jar lasting for more than 2 months. Also, the scents of both deodorants (Lavender & Sage and Lime & Bergamot) are far too earthy for my preference. The more I sweat when using this deodorant, the more I smelt like a pungent spice rack. That was a put-off for me. Perhaps it fairs better in the cooler temperatures when I tend to sweat less, versus the hot and humid ones.
2. UNDERCARRIAGE – NO BS COCONUT LIME PINK JAR
Undercarriage is made in Ottawa, Canada. Their products are created to keep you feeling fresh in all your 'under parts'. They offer formulas created with baking soda or without baking soda. I chose the baking soda free formula. The main ingredients include: arrowroot powder, coconut oil, magnesium hydroxide, beeswax, Shea Butter, almond oil, and a blend of essential oils.
PROS: The texture is very creamy, easy to apply, and has a subtle powdery finish. The scent is divine. It smells like a coconut lime daiquiri, which is lovely for the spring/summer months.
CONS: It just didn't perform. I had to reapply this deodorant at least 3 to 4 times in a day to keep from stinking, and because I had to apply the deodorant so frequently, it stained my clothes. I had to discontinue use as it simply wasn't working for me. Also, the cost is a bit high for my preference. It is $25.99 plus tax and shipping for a 100mL jar, which would be okay if it worked, but the performance (or lack thereof) was a big disappointment.
3. NO PONG – BICARB FREE SPICY CHAI
A Canadian Company, this brand creates an effective, all natural deodorant packaged in a fully recyclable tin. The main ingredients include: coconut oil, magnesium hydroxide, diatomaceous earth, beeswax, and certified organic essential oils.
PROS: It is inexpensive, retailing around $9.99 plus tax and shipping for a 35mL tin, and lasts 1.5 months. It has a creamy texture, is easy to apply, and does not contain baking soda. The scent is pleasing, like a warm cup of Chai Tea, and I only needed to apply it 1 or 2 times per day. This stuff really works!
CONS: Even with a pea-size application, as is recommended, the deodorant transferred onto my clothes the moment I started sweating, and it was difficult to wash out. This was quite frustrating as I would have to hand wash all my tops prior to washing them in the machine – too much work! I do enjoy using this deodorant, but I will have to use it in the cooler months when I sweat less, so as to save my clothes from the lasting stains.
4. ROUTINE – SEXY SADIE
A Canadian company, this brand is free of harsh chemicals and utilizes quality ingredients including (not limited to): coconut oil, magnesium hydroxide, sea mays starch, kaolin clay, arrowroot powder, Shea butter, beeswax, olive fruit oil, and a blend of essential oils. I have used their baking soda free formula The Curator, but over time the scent really aggravated my sinuses. So I thought I would try the Sexy Sadie Scent.
PROS: The texture is very creamy, and it applies onto the skin smoothly and gently. I do not experience any skin irritation or rashes when using this product. It protects from odour nicely, working well in both cooler and warmer temperatures.
CONS: It is pricey!! A 50ML jar retails for $31.99 plus tax and shipping! YIKES! Considering I have to reapply 2 to 3 times per day, I am paying a lot of money for a small jar of deodorant that won't last me for 2 months. I simply cannot justify that kind of spending on a deodorant, year-round. Also, I am not a fan of the Sexy Sadie scent. It is heady – rather overpowering in the florals – which often made me feel nauseous upon wearing. So I have shelved this one. 
5. K'PURE – GET CLOSER
A Canadian company from Fraser Valley, British Columbia, K'pure products are luxurious, handmade, all natural body care products. They offer deodorants with or without baking soda. I purchased the one that contained baking soda. The main ingredients include: organic Shea butter, Organic cocoa butter, Organic coconut oil, arrowroot powder, activated charcoal, aluminum-free baking soda, and a blend of organic essential oils.
PROS: The whipped consistency of this deodorant is airy, velvety, and so easy to apply. It melts into the armpits with a soft powdery finish. The scent is subtle; and a little goes a very long way. I applied only 1 or 2 times a day. It did not transfer onto my clothing, nor cake and flake under the arms. I also liked the price. A 60mL jar retails on well.ca for $15.99 plus tax and shipping, and one jar lasted me 2.5 months.
CONS: This deodorant contains baking soda. The first jar I purchased and used did not irritate or burn my sensitive skin. So, I thought, because the baking soda is low on the ingredient list, I would be okay. I purchased a second jar and WOW! I had quite a reaction. Redness, irritation and itchiness, and a burning sensation each time I applied the deodorant. I had to discontinue using the deodorant, and it took a week of detoxing my underarms before the painful rash went away. A very disappointing second purchase, as I really liked this deodorant. However, they have a baking soda free formula, so I might give that one a try soon.
6. WE LOVE THE PLANET – SWEET & SOFT (VEGAN)
I stumbled upon this product in my local health food store. We Love the Planet is a company based in Beverwijk, The Netherlands. Their focus is on natural, sustainable products healthy for you and healthy for the planet; and all their deodorants consist of 100% natural ingredients. The main ingredients include: zea mays starch, coconut oil, sunflower wax, Shea butter, fruit oil, macadamia seed oil, and sage extract.
PROS: The cost is reasonable. It retails at my local health food store for $12.99 plus tax. The scent is both sweet and soft, and this deodorant performs! I only have to apply it 1 or 2 times in a day, depending on how active I am and how humid the temperature is outside. It does not cause irritation to my sensitive skin; and if it transfers onto my clothing, it easily brushes off without leaving stains. I also like the packaging. It is a FSC mix paper and is 100% recyclable. I'm new to using this one, only 3 weeks in, but so far I am very impressed!
CONS: I purchased the stick deodorant as it was the only one available to me. The texture of the stick formula is a bit dry. I find it to be somewhat crumbly upon application, causing tiny clumps to be left on the skin (I gently dust them off), and because this formula is drier than what I am used to, I find that it pulls on my sensitive skin when I am applying it, which doesn't feel great within the moment (friction). I would like to try the formula that is packaged in a tin to learn if there is a difference, however this brand is hard to find in Toronto, Canada, which may also be a challenge when needing to replenish.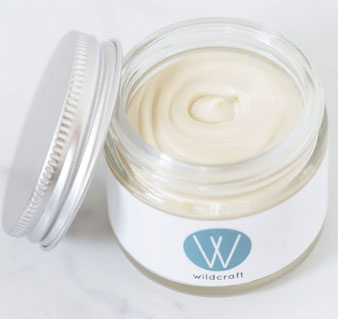 And there it is. The newest list of six. From this list, my favourites are WE LOVE THE PLANET and NO PONG (for cooler months); and in future months I will try K'PURE baking soda free to learn if that formula works for me. So, for now, as the heat is on and I spend a hot time sweating in the city, I will keep cool in the knowledge that my newly-discovered natural deodorants will effectively allow me to smell sweet in the heat!
What's your scentsation?
... The Heat is On … Published by Crystal Joy Hall
Featured Image by Shvets Production