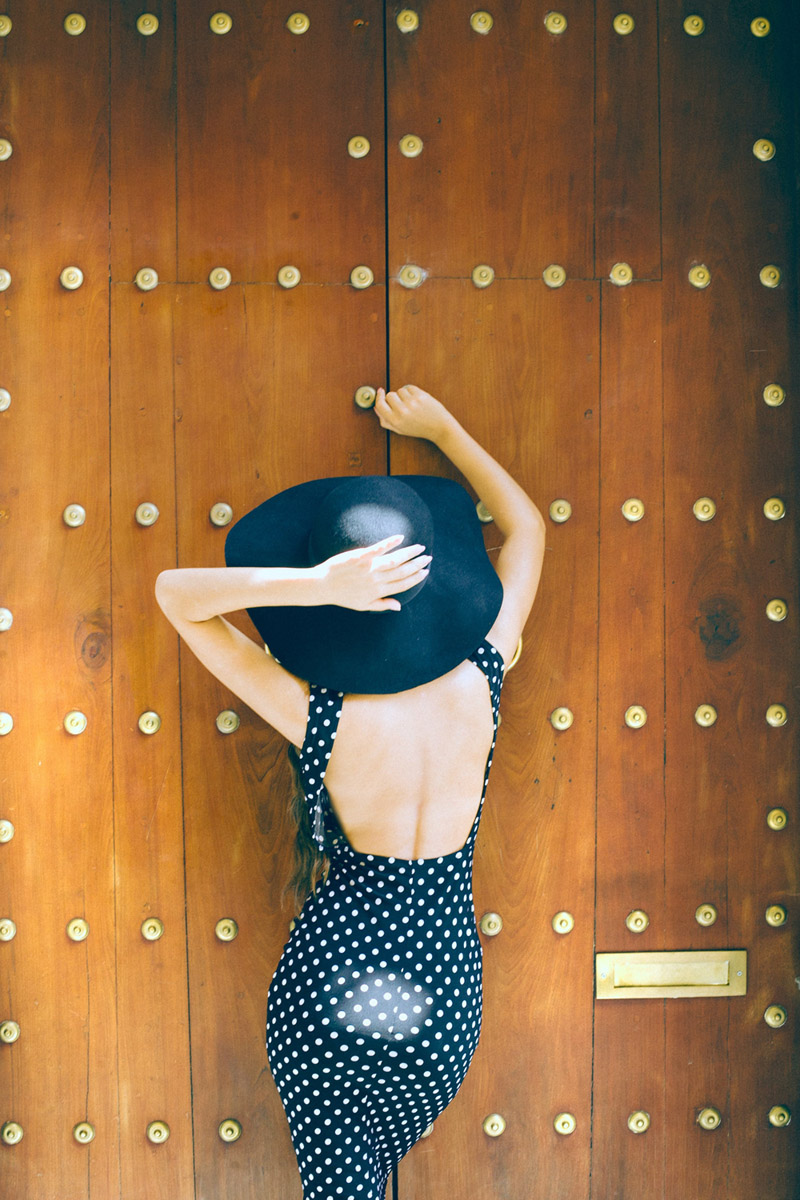 Hot Time Sweating in the City
As the warm weather settles upon us, a common [social media] post I often find in my breast cancer support groups, is the search for an effective, natural deodorant. Wishing to eliminate potential risks by applying harsh and potentially hazardous chemicals to our tender armpits we – breast cancer warriors and survivors – want something that is safe for our bodies, contains natural and/or organic ingredients, and is effective at eliminating odour. From personal experience, this wish list is hard to fulfill! What works in the winter may not work in the summer. What works while in treatment may not work post-treatment. Our bodies change just as the seasons change.
Finding a natural deodorant is a personal journey, and can be very challenging when the body is going through changes. Coming off of Tamoxifen meant that what worked for me before, wasn't working for me now. It has taken trial and error and a lot of money to find an effective natural deodorant – and I am always looking, sampling, and heading advice from others. Through this painstaking, sometimes smelly, and often irritating process I have found a few that I like.
I decided to compose a little list of some of the natural deodorants that I have tried since my breast cancer diagnosis – highlighting the pros and the cons – in hopes to share some insight. This is merely an opinion piece, with no compensation or complimentary products received for endorsement. Also, with the brands mentioned, I have only tried specific scents and not the entire line.
So here goes, my list of six:
1. LOVEFRESH – LAVENDAR
Made in Toronto, Canada, this brand contains clean ingredients: Coconut Oil, Cocoa Seed Butter, Arrowroot Powder, Natural Beeswax, Sodium Bicarbonate, Kaolin Clay, Fractionated Coconut Oil, Zinc Oxide, and Essential Oils. The deodorants are handmade, which means the consistency of the product may vary between batches.
PROS: I found this to be an amazing deodorant for spring/summer heat. I preferred the Lavender scent. It wasn't pungent, and it caused the least amount of irritation to my skin. I found that the jar (cream) worked better that the stick. It applied evenly and easily. Reapplication was 2 or 3 times per day depending on the intensity of the spring/summer heat and how active I was.
CONS: The deodorant rubs off onto clothing, so if you wear dark colours and tank tops the residue is visible. The actual cost of the deodorant is reasonable. The 2oz jar is $16 and the 3.6oz stick is $24 – however – that cost increases if you purchase it directly from the LOVEFRESH website. The reason for this? There is a $25 purchase minimum required prior to shipping before you have to pay for the actual shipping! As a result of this requirement, I have not purchased the product in recent years.
2. SCHMIDT'S – BERGAMOT + LIME
Certified Natural by Ecocert, this deodorant contains 100% natural origin ingredients, is cruelty-free, vegan, and non-GMO. Ingredients include: Shea Butter, Sodium Bicarbonate, Arrowroot powder, Cocoa Seed Butter, Vitamin E, and Essential Oils.
PROS: This is an effective deodorant and it's affordable. The 2oz jar and the 2.65 stick retails at $16. I used the jar formula and loved the texture, easy application, overall effectiveness, and the fact that it worked year-round. Reapplication was 2 times per day in summer heat.
CONS: Sodium Bicarbonate is a dominant ingredient in this deodorant. It irritated my sensitive skin, causing pain and discomfort as well as a burning rash. As a result I had to discontinue use. However, they have recently released a stick formula for sensitive skin (made with magnesium hydroxide and hemp seed oil). Although not a fan of stick formulas, the brand is so good, I may give the sensitive skin formula a try.
3. ROCKY MOUNTAIN SOAP CO. – TEA TREE
Rocky Mountain Soap Co. offers handmade, 100% natural and 100% toxin free products. Their deodorants contain clean ingredients: Aqua, Aloe Vera Leaf Extract, Potassium Alum, Glycerin, Cetearyl Olivate, Olive Lipids, Sodium Levulinate, Basil Oil, Cetyl Palmitate, Sorbitan Palmitate, Olive Waxes, Vegetable Gum, Glyceryl Caprylate, and Essential Oils.
PROS: It is inexpensive, retailing around $10.99. I enjoyed the subtle clean, if not slightly antiseptic scent. The application is simple (after a good shake), and it glides on smoothly.
CONS: It does not dry quickly after application and I would often fan or dab myself dry just so I could get dressed. As for effectiveness, it was disappointing. I needed to reapply every 3 hours to prevent body odour, and because of the constant wetness in my armpits I developed a rash. Sadly, I shelved this deodorant as it did not work for me.
4. ROUTINE – THE CURATOR
A Canadian company, this brand is free of harsh chemicals and utilizes quality ingredients including (not limited to): Kaolin Clay, Calendula, Cocoa Butter, Shea Butter, Coconut Oil, Beeswax, Prebiotics, Activated Charcoal, Magnesium, Black Cumin Oil, Argan Oil Myrrh, Frankincense, Rose, Neroli, Raspberry Seed Oil Tonka, Cardmom Oil, Rosalina Oil, Jojoba, Vitamin E, Clary Sage, Vetiver Oil, Patchouli, Recious Orris Oil, and Essential Oils.
PROS: It applies smoothly and rubs into the skin easily. It is not sticky, chalky, or greasy. The baking soda free formula means no skin irritation. I enjoy the scent, it smells fresh and clean. It has worked well in cooler as well as warmer temperatures. All things good!
CONS: It is pricey! A 2oz jar retails for $26 at my local natural food store, and $28 on most websites. Considering I have to reapply 2 to 3 times per day, I am paying a lot of money for a small jar of deodorant. I can't justify that kind of spending year-round, so perhaps just in the summer months for me.
5. CLEAN KISS – MAKE THAT KISS LAST
Made in Canada, this brand uses high quality pure ingredients and therapeutic essential oils. Ingredients include: Coconut Oil, Shea Butter, Candlilla Wax, Cocoa Seed Butter, Corn Starch, Kaolin Clay, Arrowroot powder, Sodium Bicarbonate, Magnesium Hydroxide, Inulin, and Essential Oils.
PROS: In my post Calming the Skin I am In I highlighted this particular deodorant, and because I find this to be such an effective natural deodorant I wanted to highlight it again. I used it in winter and spring, however I recently ran out. I was using the original 'Make That Kiss Last' Lavender-Peppermint formulation, but it is now discontinued. I have not yet tried the new formulation. The texture of the deodorant is malleable, non-greasy, and easy to apply. It does contain Sodium Bicarbonate, but it is low on the ingredient list and did not cause skin irritation. That was a win! Reapplication was 2 or 3 times per day depending on how active I was.
CONS: The deodorant rubs off onto clothing, so if you wear dark colours and tank tops the residue is visible and does not brush off easily. The actual cost of the deodorant is reasonable. A 2.12oz jar retails for just $16, however you have to for shipping, which increases the price. Also the formulation has been changed, which makes me reluctant to spend $16 plus shipping in case it doesn't hold up like it used to.
6. ETHIQUE – BOTANICA
Ethique is a company that focuses on sustainability, creating products that are plastic free, cruelty free, palm oil free, and vegan. They are a zero-waste brand and use biodegradable ingredients: Caprylic/capric triglyceride, tapioca starch, brassica alcohol, magnesium hydroxide, Sweet Almond Oil, Candelilla Wax, Silica, Babusa Arundinacea Extract, Jojoba Esters, Zinc Oxide, Tapioca Starch Polymethylsilsesquioxane, Natural Fragrance, Essential Oil.
PROS: The lavender & vanilla scent was divine! The bar was effective in combatting odour while maintaining a fresh scent. The cost (at the time of purchase) was $20 with free shipping through Amazon Prime. Reapplication was 3 or 4 times per day depending on how active I was.
CONS: The deodorant stained my surgical bras as well as my light coloured tops, and the stains did not thoroughly wash out. It is a bar, soft enough to easily apply in warmer weather, but once the cold weather arrived the bar was hard, making it difficult to apply without causing aggravation to my sensitive skin. The stains to my clothes and difficulty to apply under the arms were game changers for me. Sadly, I had to discontinue use.
And there it is. The list of six. From this list, I have stuck with two – CLEAN KISS and ROUTINE. So, as I spend a hot time sweating in the city, I will keep cool in the knowledge that my natural deodorants will effectively allow me to smell sweet in the heat!
What's your scentsation?
PS – Did you know that some companies will offer trial sizes? You can purchase trial sizes at a fraction of the price from CLEAN KISS or ROUTINE, allowing you to sample the scent and the brand to decide how it works for you, on you!
Hot Time Sweating in the City. Published by Crystal Joy Hall
Featured Image by Maria Orlova